7:30am       Doors Open
8:30am       Gather in constituent groups
9:15am       Short walk to General Assembly Offices
10:00am     Senate Meetings
10:30am     Delegate Meetings
12:00pm     March for Life Rally
1:00pm        Virginia March for Life
Why you should attend
It is with great excitement that we are announcing the 2023 Virginia March for Life, scheduled for February 1 in Richmond, VA!
This is an excellent opportunity for anyone to learn about the principles of effective lobbying, the specific and current issues Virginia is facing, and what you can do right now to champion pro-life policies to your VA elected representatives. This rally and march are suited for all levels of experience and comfort with advocacy.
Frequently asked questions
Why March on Wednesday, February 1, 2023
The Virginia March for Life is being held on February 1, 2023 and will be the biggest pro-life advocacy event in our state's history! We are focusing on making a statement in support of life that will be heard loud and clear by our legislators. Our message of love for unborn children and their mothers will be heard by every member of the legislature as they come to Richmond that day during the legislative session.
Want to invite friends?  Share the event with them on Facebook here!
What is the Schedule of Events
7:30am       Doors Open at Greater Richmond Convention Center
8:30am       Gather in constituent groups
9:15am       Short walk to General Assembly Offices (Shuttle available with prior registration for those unable to walk.)
10:00am     Senate Meetings
10:30am     Delegate Meetings
12:00pm     March for Life Rally (Speaker announcements forthcoming!)
1:00pm        Virginia March for Life
What Other Important Events Should I Plan on Attending
2 pm Prayer and Praise Rally
We are thrilled to announce that Concerned Women for America will be hosting a Prayer and Praise Rally from 2 pm-3 pm.
Reach out to Teresa Pregnall, CWA State Director (director@virginia.cwfa.org) with any questions.
Where is the Rally
The rally will be held outside the Capitol Building in Richmond.
Click HERE to download the route map.
Who is Speaking at the Rally
Details on speakers to come!
What is the March Route
Click HERE to download the route map.
Is Registration Required
The 2023 Virginia March for Life is a public event that is open to all pro-life people. While registration is not required, you can sign up HERE for updates to be delivered to your email.
Will Signs be Provided
We encourage you to be creative and bring your own signs! It is likely that many groups will have signs available as well. You can find additional sign ideas HERE.
Where Can I Find Promotional Materials
Click HERE to download promotional materials.
Are There Buses Going to the VA March for Life from My Area
Contact CatherineOlohan@marchforlife.org for information regarding buses.
Who Should I Contact About Bringing a Bus
We are so thrilled that you are able to join us for the Virginia March for Life on February 1!
---
March for Life MOST Highly Recommended-
Special Event Transportation Management- ask for Chuck!
P.O. Box 7056
Fairfax Station, VA 22039
Ph. 703-865-8765
Toll Free. 866-667-9261
Cell. 571-598-0221
Fax. 703-272-7256
Email. specialeventmanagement@gmail.com
Website. www.specialeventteam.com
---
Thank you to Andrew Waring from the Richmond Diocese for compiling this fantastic LIST of additional recommended bus organizations to reach out to!
---
If bringing a bus, please fill out THIS FORM to let us know how many are coming and if any seats are available.
Where Will the Bus Parking Be Located
If you are arriving at 10:30am or prior, you have the opportunity to participate in Defending Life Day activities at the Convention center!  To participate, we recommend parking at the Diamond- 3001 N. Arthur Ashe Blvd, Richmond, VA 23230(Flying Squirrel Red\Blue Parking lots).  Parking is $5 per vehicle- cash or credit card accepted.  
The lobbying event, unlike the March for Life, does require prior registration!  If you and your bus members have not registered for this event, you can do so here.  
If you do not plan to attend the Defending Life Day events and are arriving after 10:30am, your bus parking will be at the drop off point- E Main Street between 9th and 10th Street, Richmond VA.  The police will direct your vehicle where to park.
Where Will the Bus Drop People Off
Bus drop off will be at E Main Street between 9th and 10th Street.
If you are bringing a bus, please fill out THIS FORM to let us know how many are coming and if any seats are available.
What If I'm Driving Myself
A map listing public parking options in downtown Richmond will be posted on the website.
How Can I Get to the Rally from the Parking Lot
Depending on which public parking lot you choose to park, you will be able to walk to Capitol Square or use the Pulse Bus Line on E. Broad Street.
Click HERE to download the route map.
Will Restrooms Be Available
Marchers will be able to use the restrooms inside the capitol building.  Please use the Bank Street  Entrance.
Will I See My Virginia State Senator on Delegate at the Event
Yes! We are thrilled to be partnering this year with Defending Life Day.  Sign up for lobbying in the morning here.
SPEAKERS
HOST ORGANIZATIONS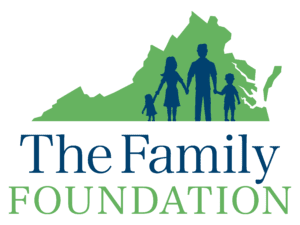 PARTICIPATING GROUPS

Together, we CAN MAKE A DIFFERENCE
Here are a few ways you can help out.
Promote
Promote this event on social media and in your community by using the hashtags #WhyWeMarch and #vamarchforlife.
Participate
Becoming a participating organization by filling out this form and submitting it to this email address.