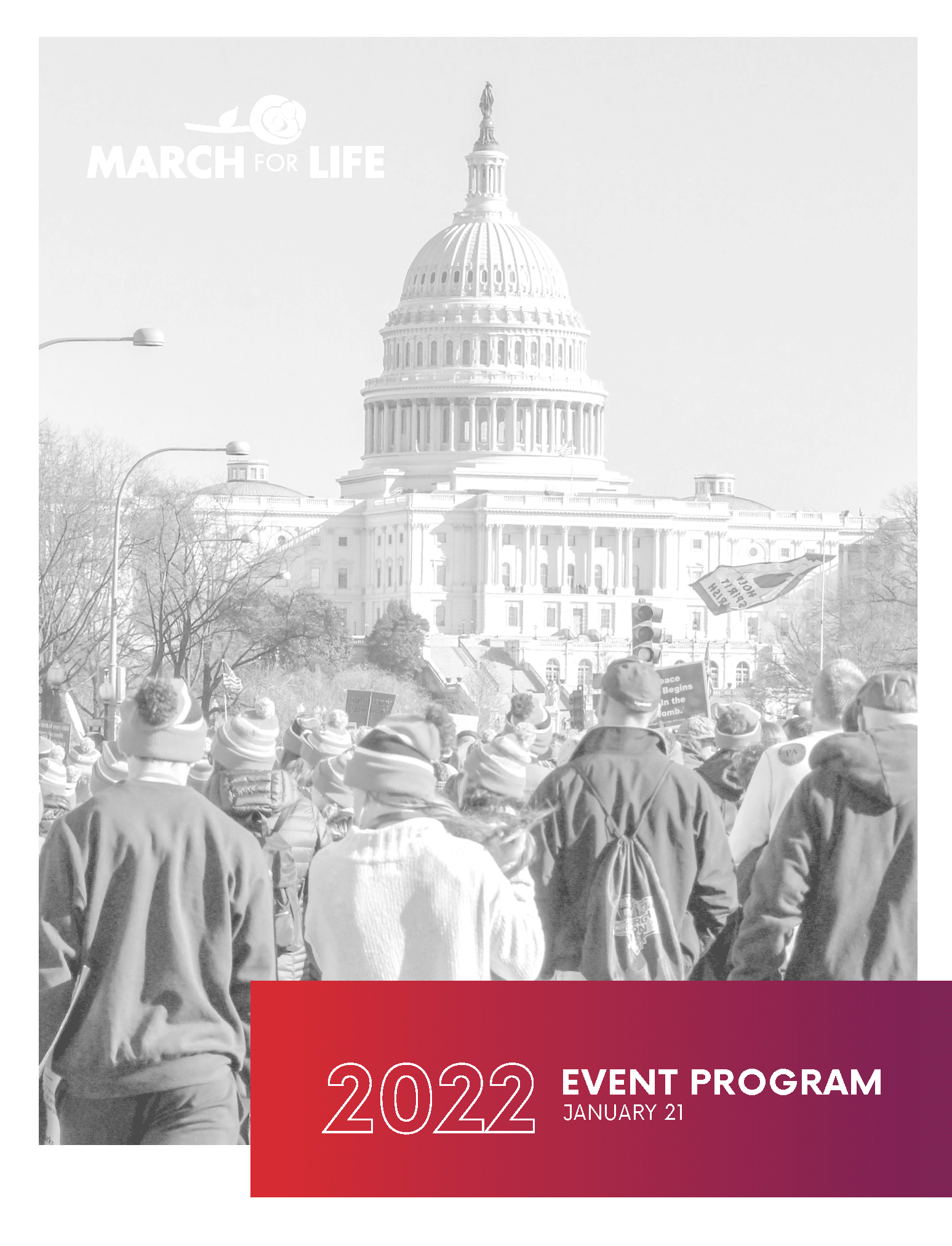 program ad
The March for Life Event Program is a publication available each January by the March for Life Education and Defense Fund. The Event Program provides pro-life resources based on the theme of the March for Life, a history of the March, and also acts as a program for all official events of the annual March.
Programs are distributed by the March for Life at the Rose Dinner, March for Life Capitol Hill 101, and the Expo. Advertising in the Program allows a creative opportunity for you to highlight your pro-life work, your organization, and your thoughts about the important principles which guide our participation in the annual March for Life.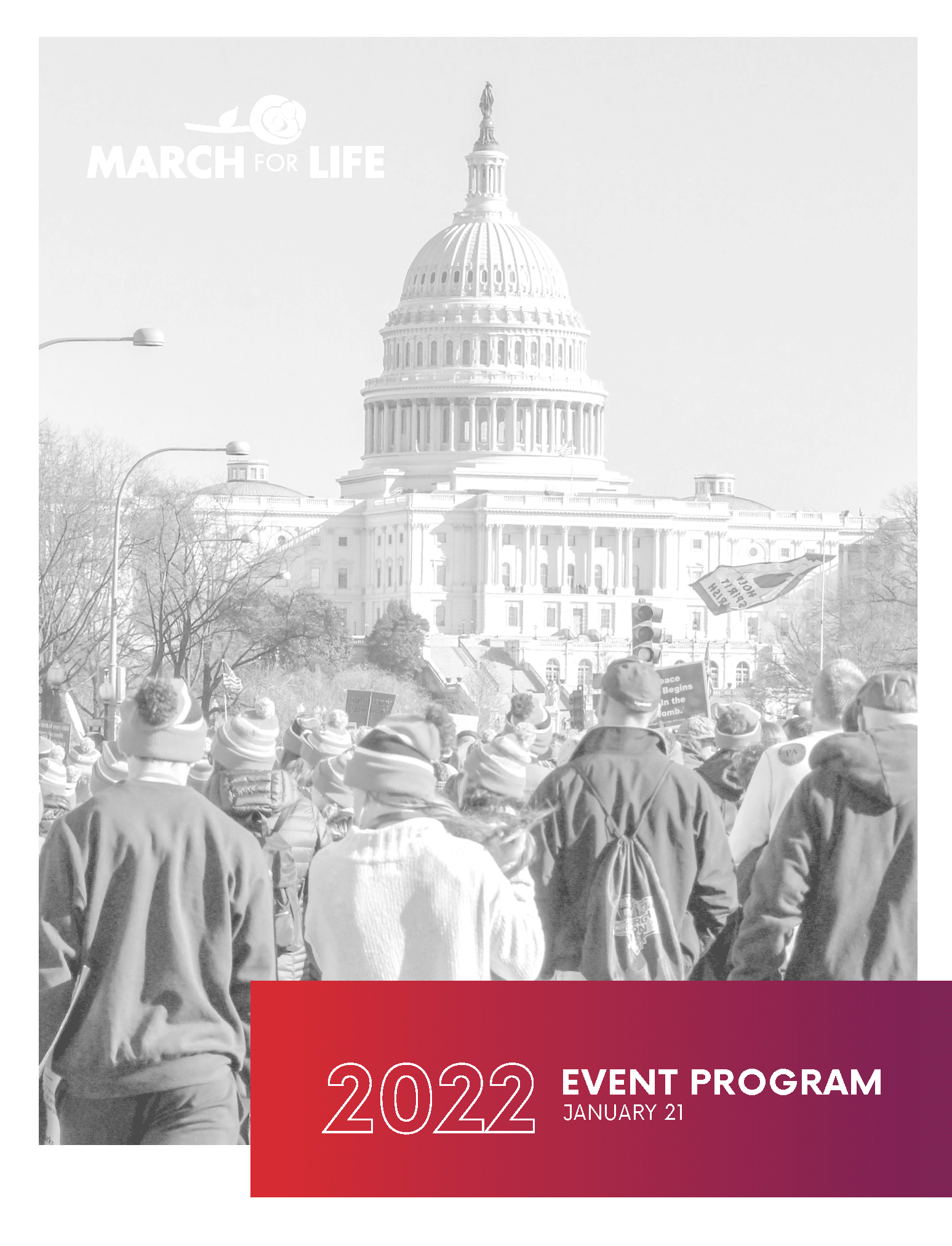 Ad Information
Terms and Condition
The March for Life Education & Defense Fund reserves the right to reject any advertisement or part thereof. The March for Life Education and Defense Fund is unable to print graphic images, political messages, lobbying for the specific legislation, fundraisers, or sale of items.
Advertisement Requirements
Finalized artwork must include any and all elements as you wish for them to appear
File type: .jpg, .pdf, or .png
Resolution: 300 dpi minimum
Bleed: 0.125″
Colors: Please provide PMS color codes if possible.
Deadlines
Advertisement registration closes and final artwork is due Friday, December 8, 2023.  Payment must be received by Friday, December 15, 2023 in order for the advertisement to appear in the 2024 March for Life Event Program. Please email artwork to Scott Zipperle or send artwork and/or payment to March for Life, 1012 14th St., N.W., Washington, DC 20005.
Advertising Levels and Rates
Color Two Page Spread (10″ x 8″): Only available through Platinum and Featured sponsorships
Color Full Page (5″ x 8″): $950
Black and White Full Page (5″ x 8″): $800
Black and White Half Page (5″ x 3.785″): $450
Black and White Quarter Page (2.375" x 3.875"): $250