Together,
we STAND FOR
THE UNBORN
Abortion is the most significant human rights abuse of our time. Will you take a stand?
Join us for the
National March For Life
Washington, D.C.
|

January 21, 2022
DAYS
HOURS
MINUTES
SECONDS
Together,
we STAND FOR
THE UNBORN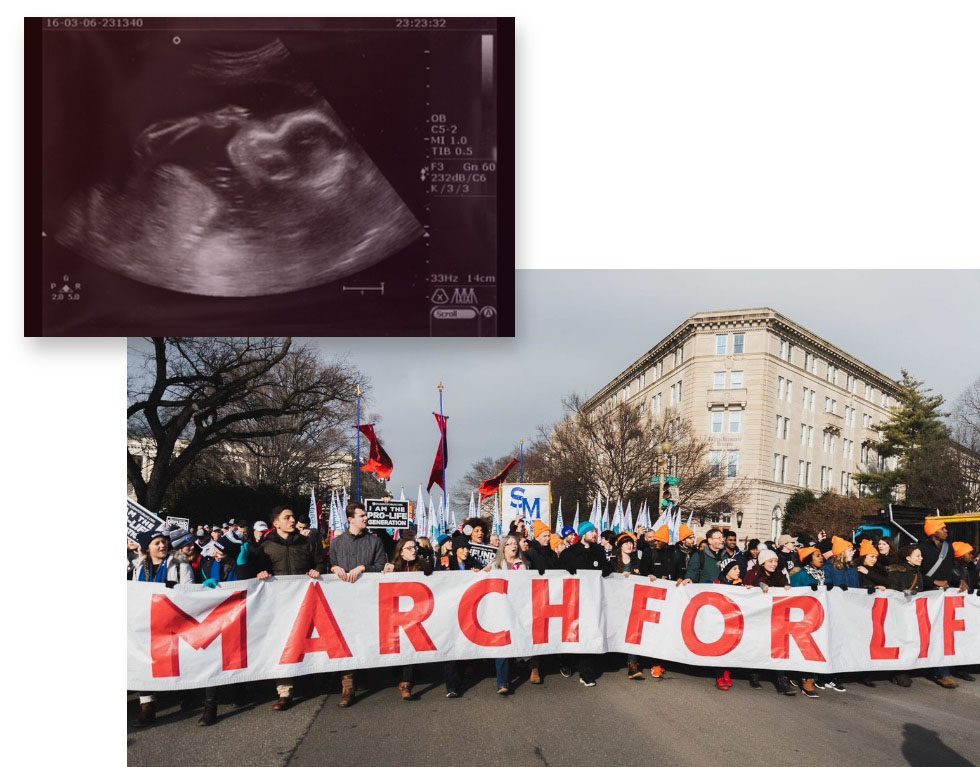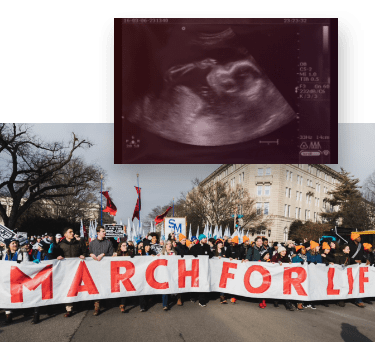 Marches for Life are happening around the country.
Make an impact on a local level and let your voice be heard: find a march near you!
Together, we
CAN MAKE A
DIFFERENCE
The March for Life is an annual event, but pro-life education and advocacy is important all year long.
Get Involved Today!
Educate Yourself
To be an effective advocate for life, information is essential. Check out our education resources.
Take Action
You can affect policy on a state and federal level. Visit March for Life Action to find out how you can take action today.
Together,
we CAN make
OUR VOICE HEARD
Latest Updates
February
23, 2021
In the next few days, Congress will vote on several important nominations and bills that will lay the foundation for abortion-related legislation across the board. Cabinet Nominations  President Biden's cabinet member nominees are awaiting confirmation votes by the Senate scheduled for the coming weeks. Right now, a few very problematic nominees are awaiting confirmation, including Neera Tanden for Director of Office of Management and Budget, Xavier Becerra for […]
February
23, 2021
During his time in public office, Xavier Becerra has displayed a vindictiveness towards those who protect the unborn as well as a disregard for actual healthcare. He has a record of using his position to aggressively attack pro-life institutions and individuals, and clearly has no qualms about wielding his political power to promote taxpayer-funded abortions […]
January
27, 2021
Tim Tebow is a two-time national champion, first-round NFL draft pick and Heisman Trophy winner. In addition, he serves as a college football analyst for ESPN. Prior to joining ESPN Tebow played three years in the NFL for the Denver Broncos and the New York Jets. Currently, Tebow is currently pursuing a career […]
Together, we CAN create
a world where the beauty and dignity of every human life are valued and protected.
Whether or not you can join us for the annual March for Life, your generosity will enable us to continue advocating, marching, and praying for life.