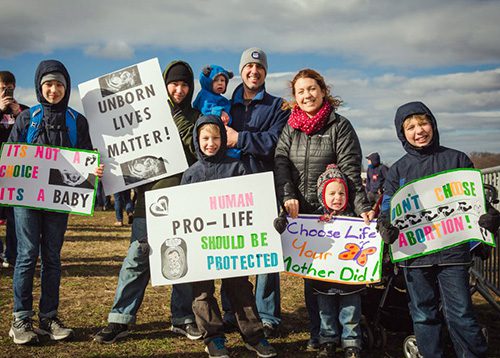 The right to life is a human right. Our defense of that right is a joyful witness to the beauty and dignity of every human person.
The March for Life is an inspiring, peaceful. Vibrant, and joy-filled rally of women, men, young people, and children from all across the country. Every year, tens of thousands of pro-lifers converge on the National Mall and march on Capitol Hill on the anniversary of the Supreme Court's 1973 Roe v. Wade ruling which legalized abortion in all 50 states. It's the largest annual human rights demonstration in the world. But this is not just a protest… TOGETHER, WE GATHER TO CELEBRATE LIFE. We celebrate each and every life, from the moment of conception. We envision a world where every life is celebrated, valued, and protected.
Together, we GATHER TO CELEBRATE LIFE
We celebrate life from the moment of conception to the moment of natural death, and every moment in between.
We envision a world where these moments are celebrated, valued, and protected by everybody—both in the private sector and in the public sphere.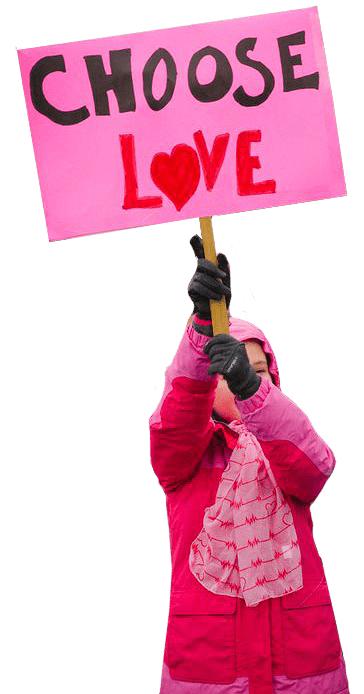 2021 Theme:
Together Strong: Life Unites!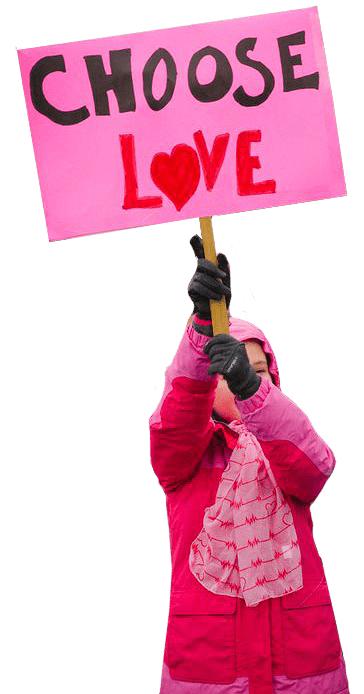 Schedule
Friday, January 29, 2021
Pre-Rally Concert with Matthew West: 11:00 a.m. – 12:00 p.m.
Rally Program: 12:00 p.m. – 1:00 p.m.
March: 1:00 p.m. – 4:00 p.m.
Rose Dinner (virtual): 7:00 p.m. – 9:00 p.m.
Travel
Airports
The most convenient way to get to D.C. is by flying here. There are two airports serving the D.C area, both are Metro accessible:
Buses
Interested in organizing a bus trip?
Special Event Management handles VIP transportation for the March for Life and has arranged hundreds of bus trips for groups coming to the March from all over the US.
To receive a customized quote, please reach out to Chuck Genrich at: [email protected]
Phone: 703-865-8765
Toll-Free: 866-667-9261
Website: www.specialeventteam.com
Metro
Whether you want to do some sight-seeing or come straight to the March, the easiest way to get around D.C. is through our extensive Metro system. Gathering with your fellow pro-life marchers in D.C. is easy. On the day of the March itself, simply take the metro to one of the three stops within an easy walking distance from the rallying location: Federal Triangle, Smithsonian, Metro Center.
Family Trip Package
Interested in arranging a family trip to the March for Life?
CTS has crafted an amazing itinerary for you and handled all the details for your stay in Washington DC, including local travel and lodging!
LODGING
There are many hotels to choose from in downtown D.C. and the surrounding area. The Renaissance D.C. Downtown Hotel serves as the Host Hotel for the March for Life.
The Renaissance D.C. Downtown Hotel is only 5 miles from Ronald Reagan Washington National airport, and an easy 25-mile drive from Washington Dulles Airport. The March for Life has a guaranteed group rate at the Renaissance and rooms blocked for the nights of January 27—29, 2021.
March for Life Room Rate
Rate per night: $188.00
14.95% tax:      $28.11
Total:          $216.11 *prevailing government per diem
Hotel Contact
Mirela Nichita: [email protected]
Renaissance D.C. Downtown Hotel
999 9th St. NW
Washington, D.C. 20001
Main: (202)-898-9000
Group reservations are now open for guests reserving 5 or more rooms.
Download rooming list template HERE.
Please send your completed rooming list template to Mirela Nichita at [email protected].
Groups must submit completed rooming lists to the hotel by January 7, 2021 or rooms will be released for general sale.
Individual Reservations will open on Tuesday, December 1.
Book directly online: https://book.passkey.com/go/MFL2021
Or by calling the Customer Engagement center at 1.800.228.9290
Please reference the group name: March for Life when making your reservation
Hotel Health and Safety Requirements related to COVID: https://whattoexpect.marriott.com/wasrb
Cutoff Date:  The last day for the hotel to receive reservations is January 7, 2021.
Cancellation policy and penalties:  The hotel cancellation policy is 3 days / 72 hours prior to arrival.
No shows will be considered a cancellation and assessed a one-night cancellation fee by the hotel.
Deposits and Payments: Rooms must be guaranteed with a credit card or check.
Checks for final payment should be made payable and mailed directly to the hotel and MUST be received at least 10 business days prior to the arrival date.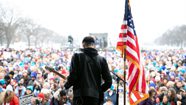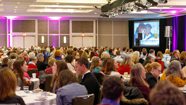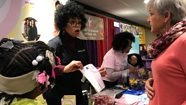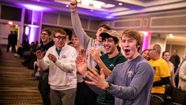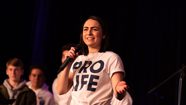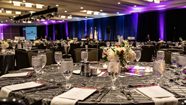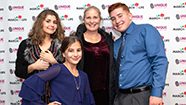 EVENTS
Pre-rally Concert with Matthew West
Join Matthew West before the March for Life Rally for a morning of music and life! The concert will begin on the National Mall at 11 a.m.
Rally and March
This is the main event! The March for Life Rally kicks off at noon at 12th St. on the National Mall. Immediately following the Rally—usually around 1 p.m.—we march peacefully up Constitution Ave. After marching, consider attending the Silent No More testimonies outside the U.S. Supreme Court, or advocating for life to your Representative or Senators.
Rose Dinner
An evening of inspiration and fellowship, the Rose Dinner is the perfect way to conclude your March for Life experience in our Nation's Capital.

COVID Precautions
We will March for Life on January 29, 2021! The Covid-19 Pandemic is an unprecedented situation, which we are monitoring closely. Every year, the March for Life works very hard to ensure a safe and positive experience for the marchers. We are continuing to work closely with our government agencies to do everything possible to be safe, healthy AND march as we have every year for the past 47 against the human rights abuse of today, abortion. We will have safety measures in place for Marchers to be announced closer to the March. Check back in on our website and follow us on social media for updates on the 2021 March for Life, State Marches, and ways to leverage the virtual space in order to promote life.