Exposing Planned Parenthood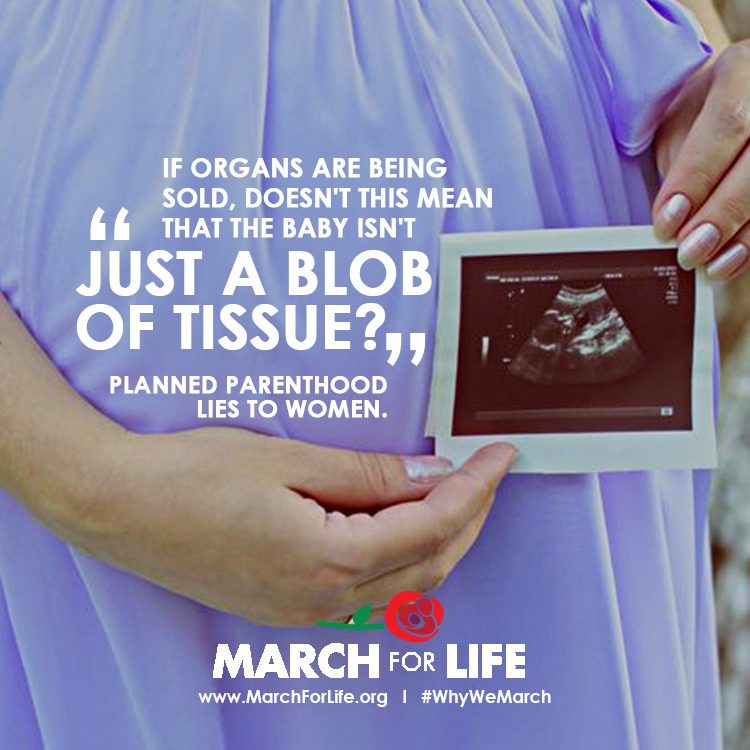 As more videos continue to surface that expose Planned Parenthood's egregious organ harvesting practices and blatant disregard for the dignity of the human person the time is now for Congress to stop using taxpayer funds to support the organization. Congress should divest from the organization at all levels of government and lead an investigation into the organization's horrific practices.
The release of videos by the Center for Medical Progress has continued to expose the true practices of Planned Parenthood, along with their complete disrespect for and undignified treatment of human life. The practice of harvesting and selling baby parts is nauseating and illegal. No American should be forced to participate in this unsettling practice through taxpayer funding.
Americans are disgusted by what they've witnessed on these videos. Congress, state legislatures and city governments must act to bring to an end all federal funding of Planned Parenthood.
Thankfully, in addition to the waves of public outcry on social media this week, there are members of Congress who are speaking out as well. On July 21, Representative Sean Duffy hosted a special order about Planned Parenthood's atrocities. Please take a few moments to watch some of these speeches and thank these members for their words and action.
Rep. Sean Duffy (R-WI), opening and closing
Rep. Rick Allen (R-GA)
Rep. Brian Babin (R-TX)
Rep. Diane Black (R-TN)
Rep. Marsha Blackburn (R-TN)
Rep. Renee Ellmers (R-NC)
Rep. Blake Farenthold (R-TX)
Rep. Jeff Fortenberry (R-NE)
Rep. Trent Franks (R-AZ) and closing statement
Rep. Virginia Foxx (R-NC)
Rep. Bob Gibbs (R-OH)
Rep. Vicky Hartzler (R-MO)
Rep. Jaime Herrera Beutler (R-WA)
Rep. Jeb Hensarling (R-TX)
Rep. Jody Hice (R-GA)
Rep. Bill Huizenga (R-MI)
Rep. Bill Johnson (R-OH)
Rep. Doug LaMalfa (R-CA)
Rep. Doug Lamborn (R-CO)
Rep. Cathy McMorris Rodgers (R-WA)
Rep. Kristi Noem (R-SD)
Rep. Martha Roby (R-AL)
Rep. Chris Smith (R-NJ)
Rep. Ann Wagner (R-MO)
Rep. Mark Walker (R-NC)
Rep. Tim Walberg (R-MI)
Rep. Randy Weber (R-TX)