Tips for the March for Life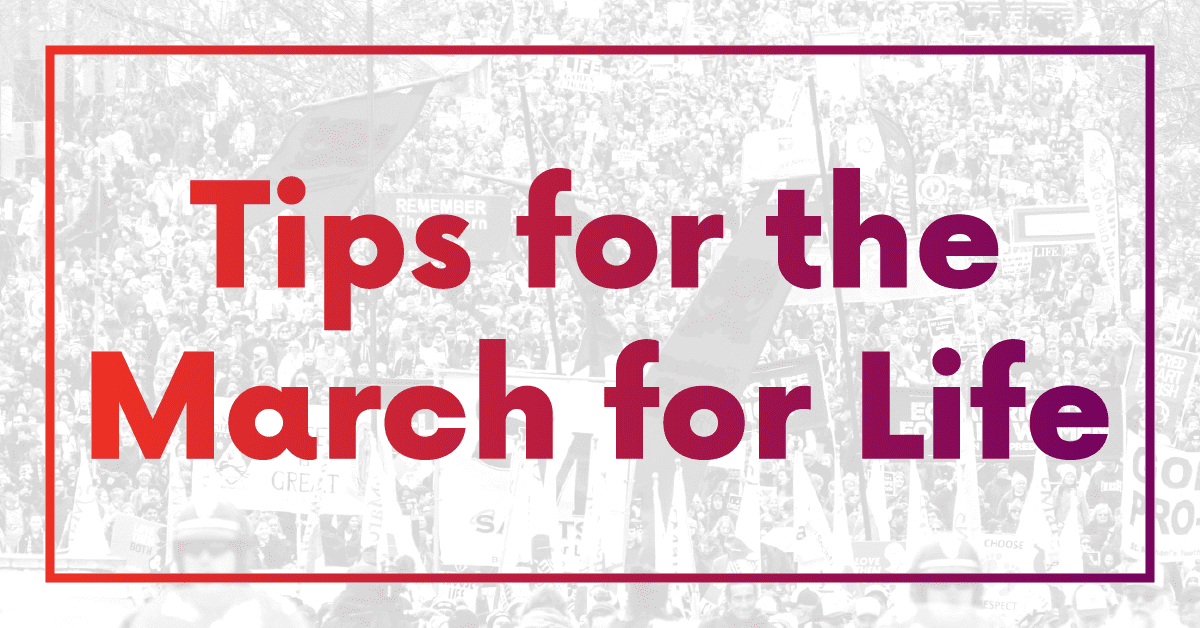 As you finalize your travel plans, perhaps you are wondering what to expect when visiting Washington D.C. next week.
To help you plan confidently, check out these most frequently asked questions about how to navigate Washington D.C. during this year's March for Life.
We can't wait to once again give joyful public witness for life and march toward an end to abortion!
---
Finding Places to Eat
– Proof of vaccination is not required for briefly entering a restaurant/food establishment to pick up take-out orders.
– "Grocery stores, farmer's markets, and food establishments that provide charitable food" are exempt from enforcing the vaccine mandate.
– The week of January 15-23 is DC Restaurant Week. Many great deals for dining in and taking out around the city can be found here.
– If individuals over the age of 12 wish to eat indoors at a restaurant, they will need to provide proof of vaccination. Alternatively, if they are medically exempt or unable to take the vaccine out of a sincerely held religious belief, they must show documentation of their medical or religious exemptions from the COVID-19 vaccine and must provide a negative PCR or antigen test from within the last 24 hours.
Finding a Restroom
– Standard and ADA-accessible port-o-pots will be available behind the American History Museum at the intersection of Madison Dr. NW and 12th St. NW, just north of the March for Life Rally Site.
– Museums, restaurants, and hotels may be entered briefly without proof of vaccination for the purpose of using the bathroom.
Public Transportation
– Public transportation does not require proof of vaccination. However, masks are required regardless of vaccination status.
---
Friend, we hope this mandate does not deter you from marching in defense of the most vulnerable in the womb. Our presence, especially while Roe v. Wade hangs in the balance, is more important now than ever!
For more information about the 2022 March for Life and surrounding events, please visit the National March for Life page on our website.