The IMPACT of the March for Life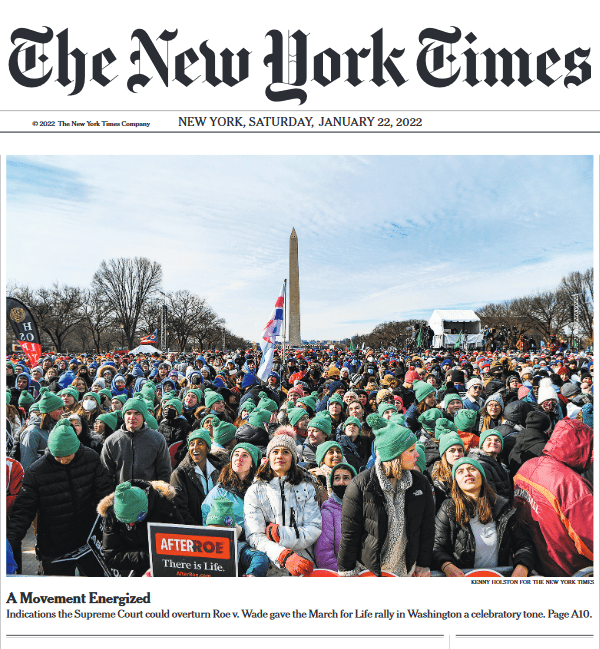 Were you able to join us at the 2022 March for Life on January 21st?
Whether you marched in person or virtually, the March for Life remains the largest annual human rights protest in the world. Because of your support, we were tens of thousands strong in 2022, a pivotal year for the pro-life movement!
This year's march was potentially the most important one yet. With Dobbs vs. Jackson Women's Health Organization set to be decided by the Supreme Court this year and Senate Bill 8 being upheld in Texas, we march with the energized hope that Roe vs. Wade could fall in the near future, returning abortion legislation to the states.
The pro-life movement is on the brink of history and the media knows it!
See what they're saying by clinking the images below.
---
---
Our president, Jeanne Mancini, also joined Rachel Campos-Duffy on Fox News the morning of the March for Life to discuss its importance.
---
Even though the national March for Life falls most prominently in the public eye, we must continue marching every day of the year, in all corners of the United States. Our state march program is critical to this. Our goal is to make abortion unthinkable and that starts with support from the states.
We are working aggressively toward our goal of being in 50 states in the next 7 years — will you help us by supporting our state march program?
---
---
Thank you for your continued support. We are thankful to be working with you to bring an end to abortion.
Let's continue to build a culture of life!