Love Saves Lives: Raquel and Jasmine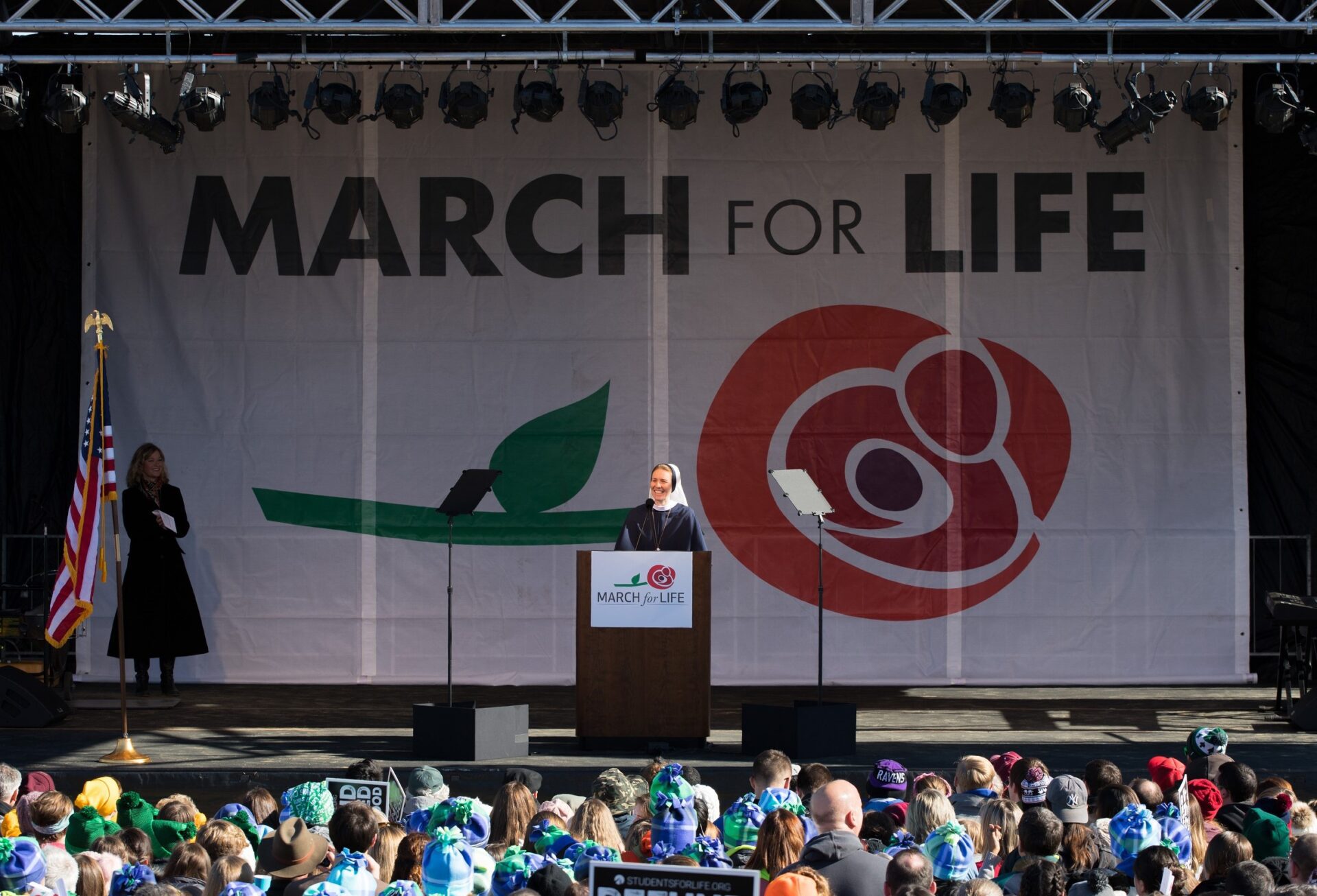 Sister Bethany Madonna gave a stirring speech at the 2018 March for Life, inspiring us all to live out this year's theme: "Love Saves Lives."
If you're not familiar with them, the Sisters of Life is a "contemplative / active religious community of women founded in 1991 by John Cardinal O'Connor for the protection and enhancement of the sacredness of every human life. Like all religious communities, we take the three traditional vows of poverty, chastity and obedience. We also are consecrated under a special, fourth vow to protect and enhance the sacredness of human life."
In her remarks, Sister Bethany told the story of a young woman named Raquel, a friend of the Sisters of Life. Raquel was expecting a baby, and had a life-altering encounter with another pregnant young woman facing an unexpected pregnancy.
Watch Sister Bethany share this powerful story:
Despite considering abortion, Raquel's friend was loved and encouraged, ultimately choosing life and giving birth to twins!
As Sister Bethany concludes:
"It was such a small thing, this loving exchange, and the impact reaches into eternity. You may not see the impact of your love, but God sees it; the love of your heart is totally unique to you, and only you can give it. Your love saves lives."
This is a great reminder to each of us as we seek to make an impact for life in our communities. Even the smallest actions, such as an encouraging and loving word, can save lives.
To learn more about the Sisters of Life, you can visit their website, HERE.