The Power of One: Rebekah's Story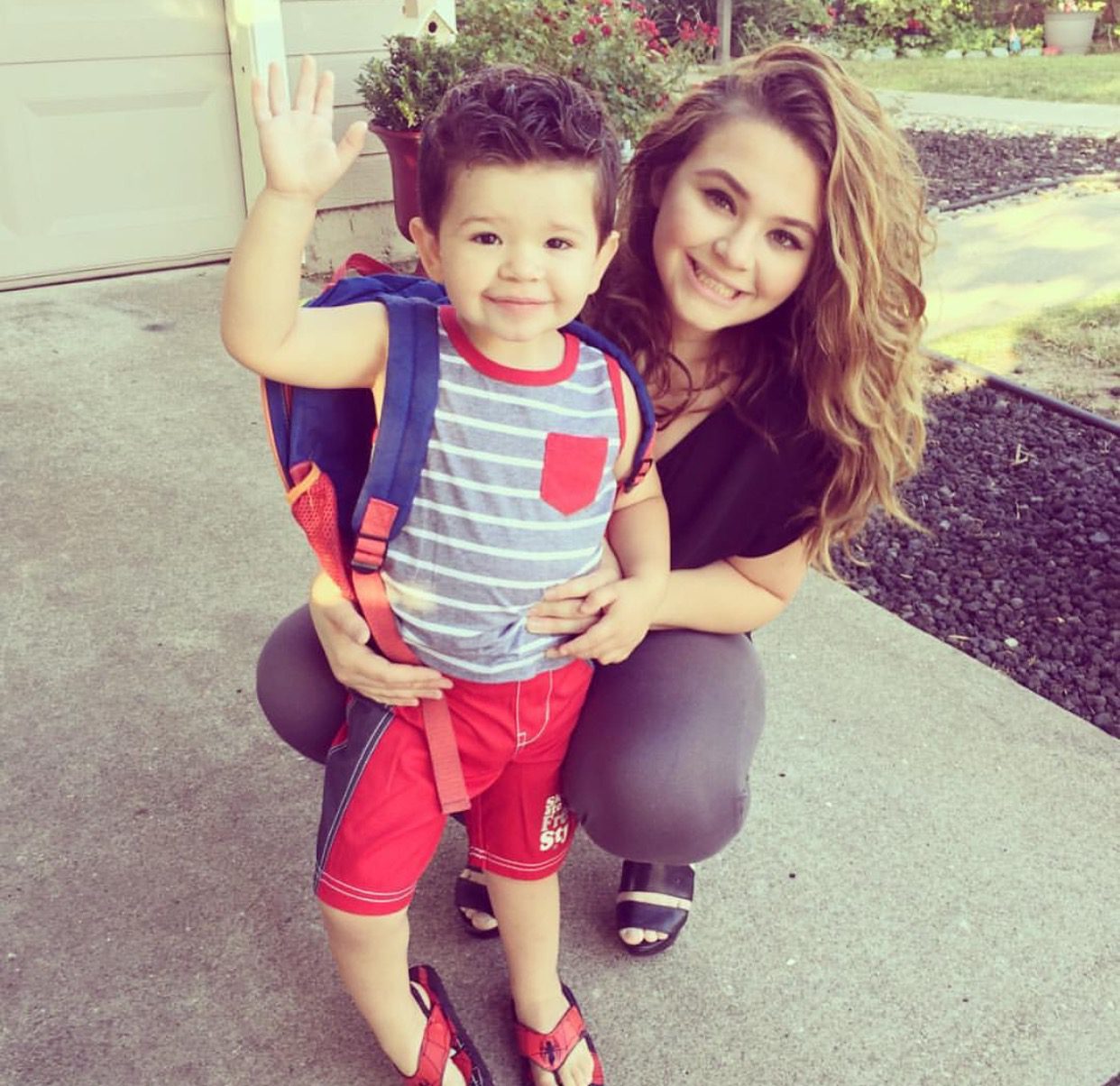 Guest blog post by Rebekah Buell
In 2012, at the age of 17, I found out I was pregnant. It was the summer before my senior year of high school, so, needless to say, I was both shocked and scared. But, with much support, I chose life for my son and went on to graduate high school and even got accepted into a local university.
Things, however, did not stay great. About half way through my freshman year of college, my relationship became extremely abusive, and I decided that I needed to get out for mine and my son's safety. Just as I did, I found out I was pregnant again. I was just shy of 19 and a teen mom to a toddler, and the thought of having another child seemed daunting and impossible.
It broke my heart, but, I chose to have an abortion… despite growing up and currently attending church and knowing this was morally wrong. Just like so many others, my mindset was not clear, and I panicked. In that moment of uncertainty that only an unplanned pregnancy can cause, I justified my actions, compromised my morals and headed to the abortion clinic.
On March 13th, 2013, I walked into Planned Parenthood, sat down, and swallowed the first of two abortion pills. I was sent on my way and instructed to take the second the following day to complete the process. But, when I got to my car, I had a radical change of heart.
Still outside of Planned Parenthood, I cried and prayed, as I felt deep regret for the decision I had just made. I looked online for help, but found nothing until I finally came across abortionpillreversal.com. The site offered a hotline number, and when I called, a nurse from a pregnancy center answered and explained that a regimen had just been released to reverse the abortion pill I had taken. I knew it wasn't certain to work, but I was desperate. She found (and I drove) to a doctor 2 hours away who began progesterone injections, which I continued for weeks, as we tried to save my baby.
Despite the abortion clinic calling and saying that this would not work, I continued on with my pregnancy, and my second son, Zechariah, was born on 10/20/2013. He is one of the first reversal-babies in the world, and let me tell you, he is not just surviving, he is thriving, as he was and is perfectly healthy.
One selfless woman who answered my call, One caring pregnancy center, One doctor willing to take a chance, all led to one little, precious child being saved and one desperate mother being helped. That's what is so amazing about this movement… we are all just "one," yet, it is a powerful, domino effect that leads to real change and lives saved. Yes, because of ONE, my abortion was reversed, my life was redeemed, and my story is being re-written.
Through this journey, I have been on an "unplanned journey" that has led me to being a
pro-life advocate, speaker, and most recently, –the community outreach coordinator for my local pregnancy center. I am dedicated to giving back to this movement through my life's work and changing our society (politically and socially)!
God bless every single ONE that plays a role in this ministry. I am thankful for you, and I am thankful to now stand with you.