SCHEDULE
9:30 AM – Mass for Life at St. Patrick's Cathedral 
10:00 AM – Prayer and Praise Pre-Rally
11:00 AM – Pennsylvania March for Life Rally
12:00 PM – Pennsylvania March for Life
1:30 PM – Mass at St. Patrick's Cathedral
SPEAKERS
Michael Geer
Pennsylvania Family Institute
Dawn Fitzpatrick
March for Life
David Bereit
40 Days for Life
Senator Kristen Phillips-Hill
Pennsylvania Senate, District 28
Kendra Kolb, MD
Neonatologist
Bishop Timothy C. Senior
Diocese of Harrisburg
Senator Michele Brooks
Pennsylvania Senate, District 50
Dr. Don Immel
PennDel Ministry Network
Representative Josh Kail
Pennsylvania House of Representatives, District 15
Pastors Jay and Tiffany Gilbert
Voices for the Unborn Pregnancy Center
Jill Hartman
Pennsylvania Pregnancy Wellness Collaborative
Together, we CAN MAKE A DIFFERENCE
Here are a few ways you can help out.
Promote
Promote this event on social media and in your community by using the hashtags #WhyWeMarch and #pamarchforlife.
Participate
Becoming a participating organizations by filling out this form and submitting it to this email address.
Reach Out
If you have a specific question, contact the Pennsylvania March for Life.
HOST ORGANIZATIONS
PARTICIPATING ORGANIZATIONS
Legislators and Pro-Life Advocates to Address Marchers in Harrisburg, PA on October 16th  HARRISBURG, PA – Today, the March for Life, partnered with the Pennsylvania Family Institute, announced speakers for […]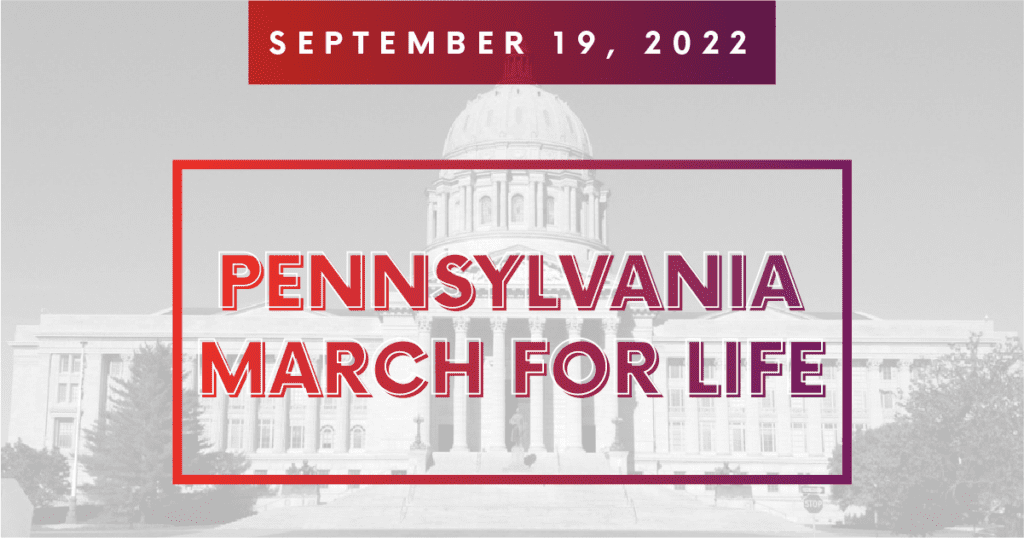 HARRISBURG, PA – Today the March for Life, partnered with the Pennsylvania Family Institute, announced the second official Pennsylvania March for Life on Monday, September 19. For the first time since […]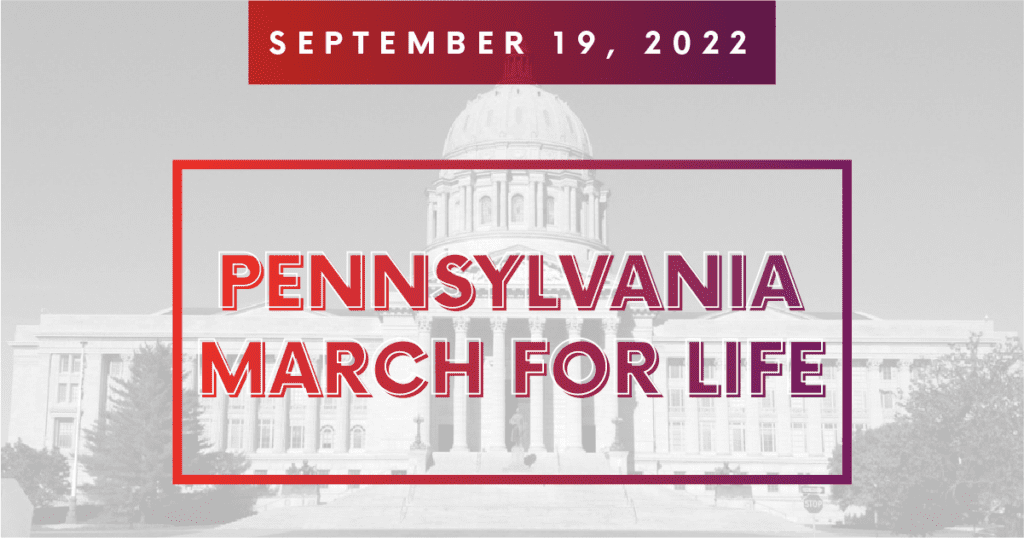 We are so thrilled to announce our speakers for this year's 2022 Pennsylvania State March for Life!   We have created a phenomenal line-up of stalwart advocates in the fight […]