Pennsylvania March for Life: Login for Life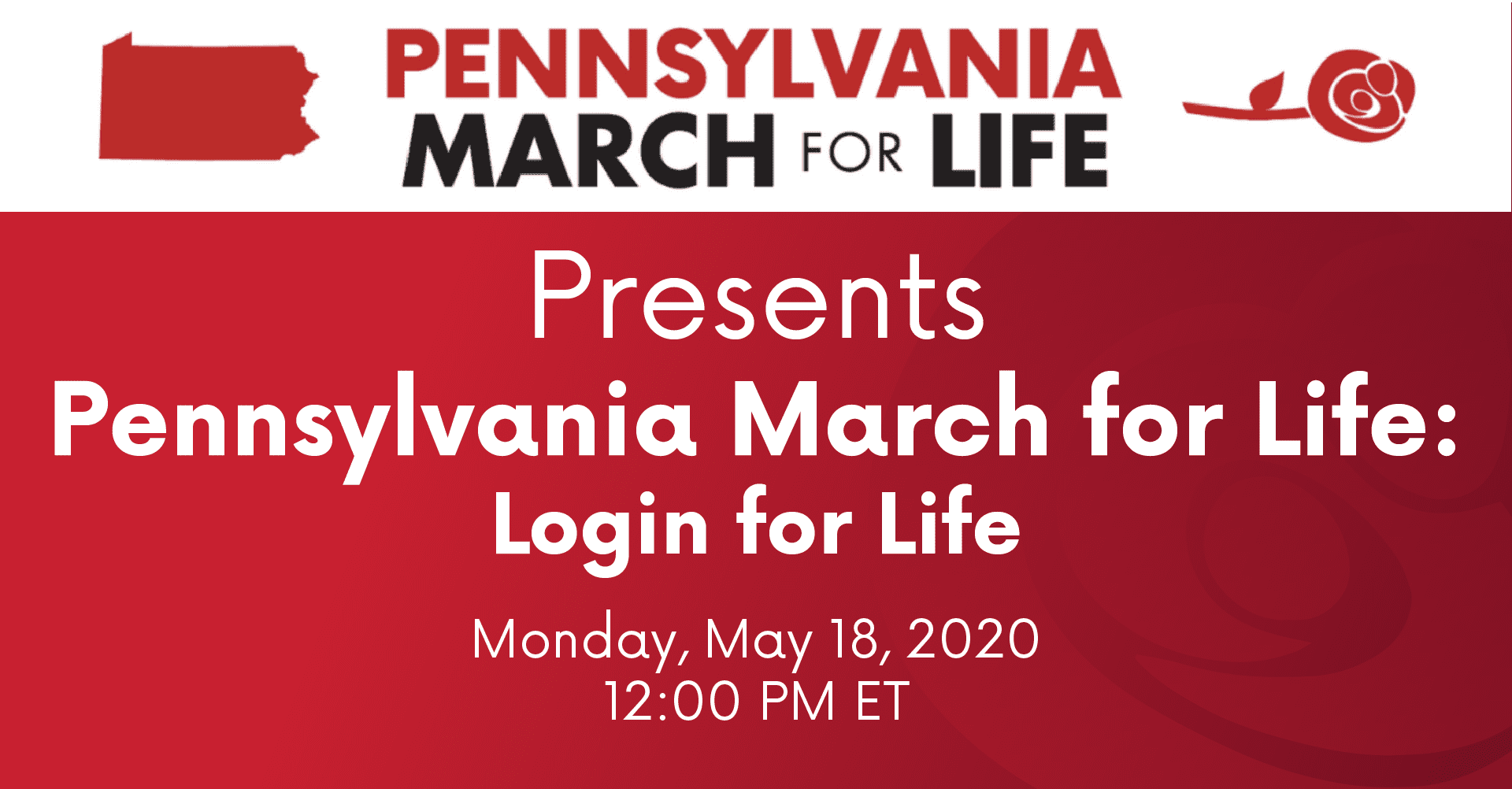 It is with great excitement that we are announcing PA March for Life: Login for Life, an educational webinar on Pennsylvania pro-life advocacy, scheduled for May 18th from 12-1 PM ET.
This is an excellent opportunity for anyone to learn about the principles of effective lobbying, the specific and current issues Pennsylvania is facing, and what you can do right now to champion pro-life policies to your PA elected representatives. This webinar will be hosted by a panel of experts who will be able to answer any questions during a concluding Q&A. This webinar is suited for all levels of experience and comfort with advocacy.