The March for Life: Our Year in Review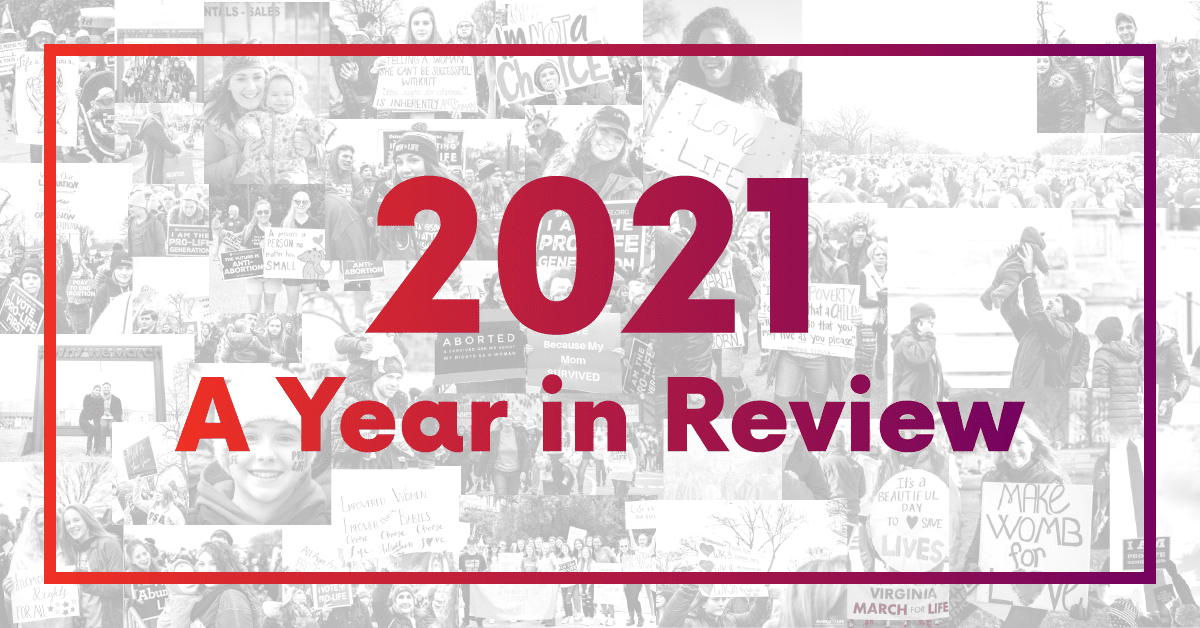 At the end of every year, we reflect on the abundance of blessings the March for Life has experienced in the last 365 days. When we kicked off 2021 with an intimate and solemn March for Life due to the pandemic, we did not expect we would be ending 2021 planning our biggest March yet in anticipation of Roe finally being overturned!
To say it has been a whirlwind of a year would be an understatement. Yet, we are overjoyed at the possibilities 2022 holds for the protection of the most vulnerable, the child in the womb.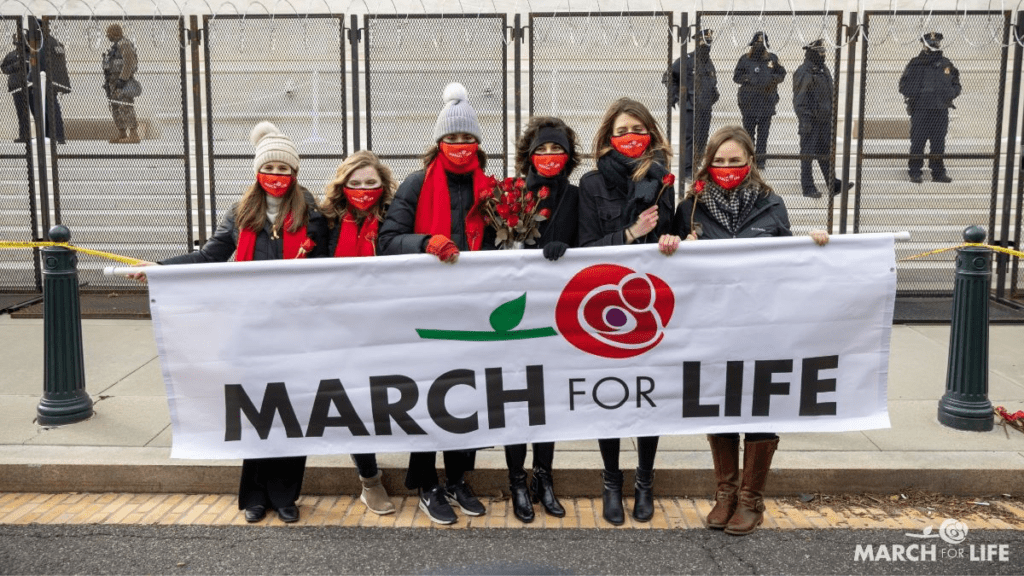 Every year since the United States Supreme Court wrongly decided Roe v. Wade in 1973, making abortion legal in all 50 states, the March for Life has united supporters from around the world to march in Washington, D.C. from the National Mall, past the Capitol Building, and ultimately to the Supreme Court's steps.
Approaching our 49th annual march, each previous March has been a joyful, courageous witness celebrating life. This year has been especially uplifting, as the Supreme Court considers a major abortion case, Dobbs v. Jackson Women's Health Organization, presenting a long-overdue opportunity for the justices to correct our nation's disturbing abortion jurisprudence. You may have joined us as we spent December 1st on the steps of the Supreme Court along with thousands of other pro-life Americans.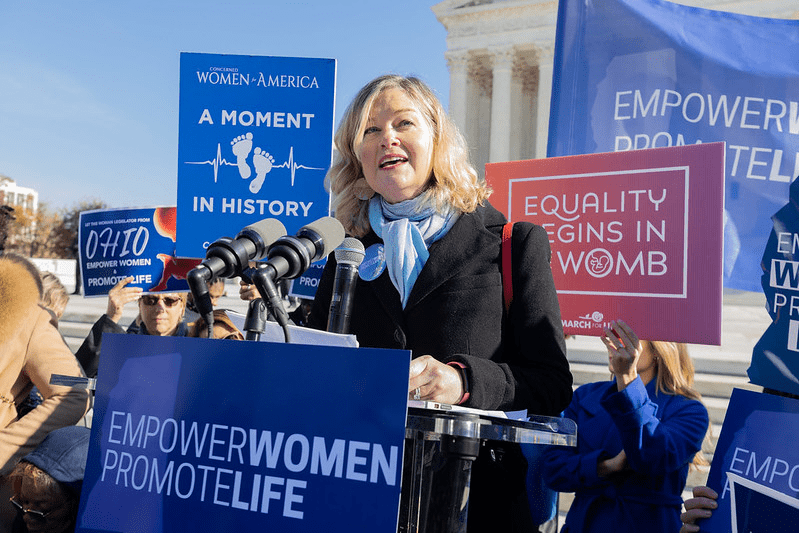 In light of this pivotal moment in history, we have been working overtime to educate Americans on the truth about Dobbs. Through media with statements from the March for Life, we were featured in the Wall Street Journal, the New York Times, the Washington Post, CNN, ABC News, National Review, the Daily Caller, Politico, Catholic News Service, Roll Call, and many others.
I was honored to be included in numerous television interviews on Fox News, ETWN, and more.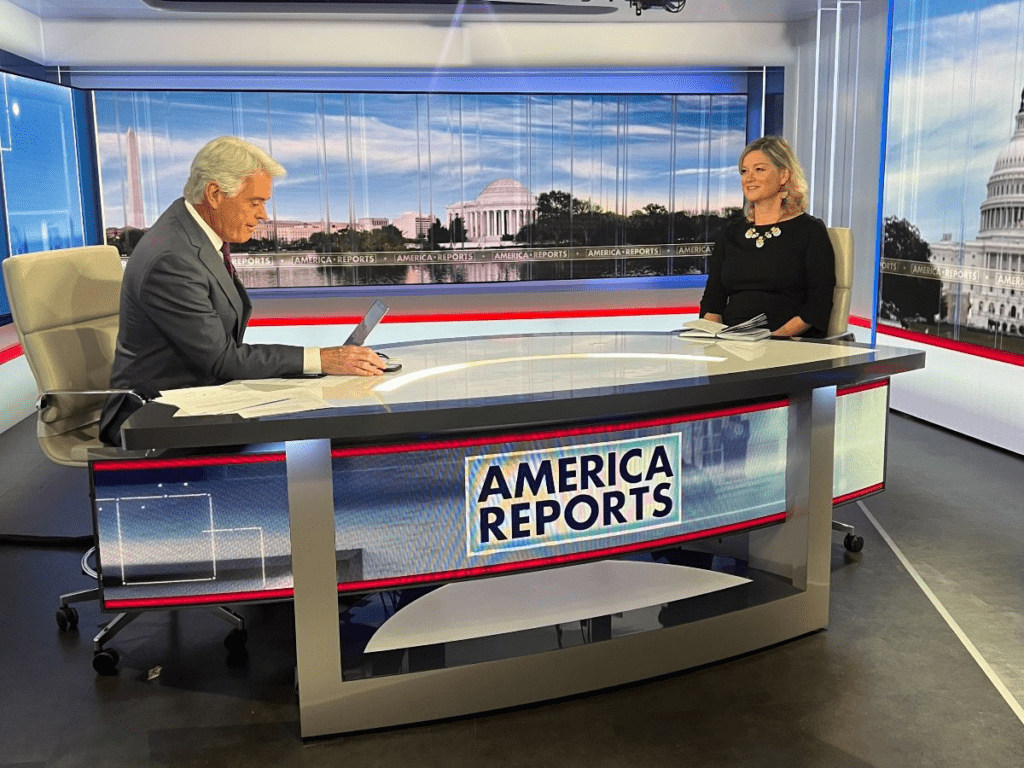 While large in-person gatherings were impossible in 2020, in 2021, we resumed marching in person and growing our State March Program. We kicked off the fall of 2021 with two new State Marches in California and Pennsylvania, as well as the 3rd annual Virginia March for Life. Each of these State Marches were an incredible success thanks to our devoted supporters and state partners. As we look ahead to 2022, we are thrilled to add additional State Marches to our growing list.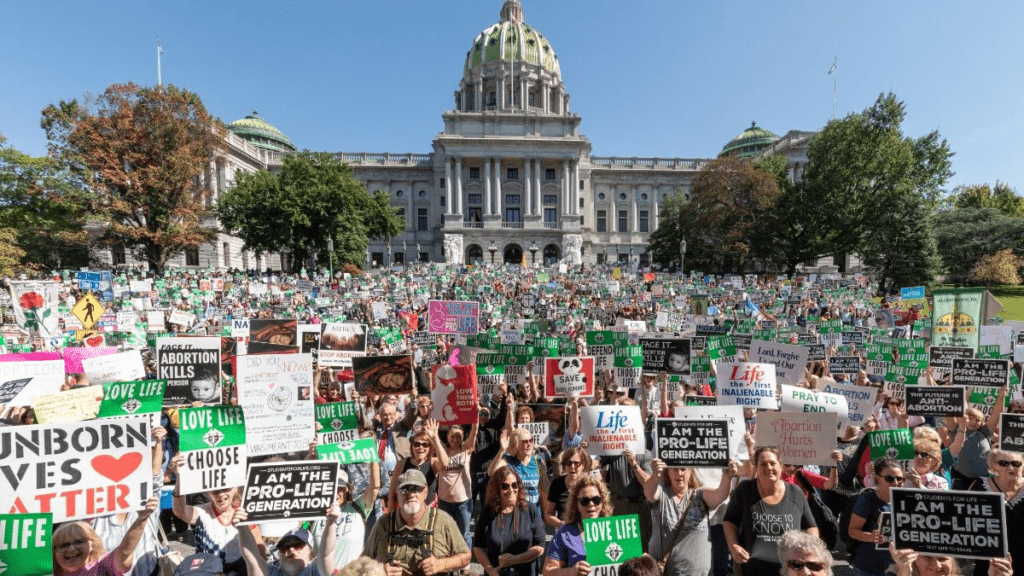 In a similar vein, we mobilized our March for Life Action Advocacy Network throughout the year to put pro-life citizens in direct communication with their legislators. Each one of the emails and tweets our advocates sent to their lawmakers made a difference—this year almost 300,000 in total! Through the Advocacy Network, pro-life citizens marched for life all year-round.
For example, at our inaugural California March for Life in August, we asked the marchers in attendance to text in and take action on a local piece of legislation that would have forced health insurance providers to cover the cost of abortion in its entirety. Marchers sent hundreds of messages to California lawmakers and the very next day, the bill was pulled and removed from consideration!
As you can see, this year has been a year of pro-life victories across the board. We could not have accomplished any of these victories without your help! With the 49th annual March for Life just a few weeks away, we are confident our 50th year will be the most historic yet. Stay tuned!
Happy New Year from all of us at the March for Life!