Marching On: Sean Maguire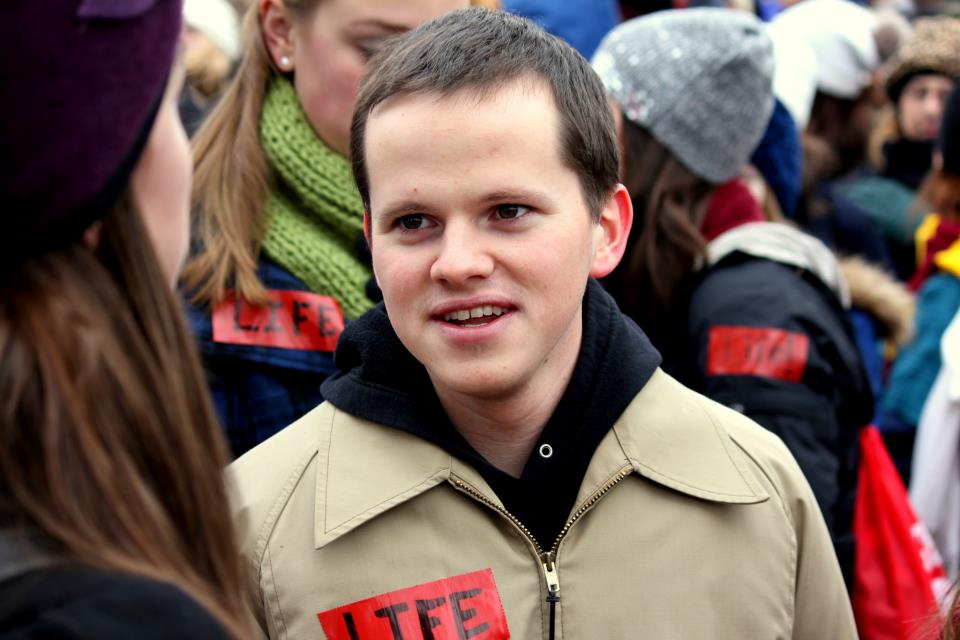 Our second installment in our "Marching On" blog series, features Sean Maguire. Sean, from Lynchburg, Virginia, is a second-year law student at Liberty School of Law. If you are interested in sharing your "Marching On" story, please contact us HERE. We may share it on our blog or social media!
Read Sean's story and inspiring words below:
When did you first come to the March for Life?
My first trip to the March for Life was my freshmen year of college in 2010. I had become president of our pro-life club on campus, and organized a trip, even though I didn't know what we were doing! But I knew it was important, so we just learned as we went. I've been going to the March for Life every year since.
What was your biggest take-away from this past March for Life?
My March for Life experience this year was a bit different. A friend in my group had twisted her ankle, so we decided to do the march on our own prior to the official start. It was a great opportunity to be reflective, and to have a quiet, prayerful time, even amidst the busy city and growing crowds. We also got to see some of the groups on display, which was a great reminder of how many groups are out there with which to be involved! We then ran into some 40 Days for Life folks from our local area – that was a reminder that while the pro-life movement is vast, it's a small world too, and there are so many people in our community with whom we can work together.
How have you been marching on for life since January?
I was able to help with the spring 40 Days for Life campaign in Roanoke, VA, in addition to doing sidewalk counseling outside an abortion facility, which is so meaningful. I also had the opportunity to start an official pro-life group at my law school, and raise funds for the Blue Ridge Pregnancy Center and Liberty Godparent Home.
This summer, I had the honor of interning for the Liberty Center for Law and Policy and was able to research and write memos and blogs on pro-life isues, as well as research and write a memo on unconstitutional local city rules that hinder pro-life activism. I'll be sending that to the city council in hopes of getting a change that helps more people in Roanoke to be courageous for life.
How do you see yourself being involved in the pro-life movement in the future?
In many ways. Right now, I will continue to encourage other students to get involved, and get connected. In the long term, I see myself being involved politically and legally, in ways similar to my Roanoke city rules project. I want to spend my entire life making sure pro-life laws and policies are passed, and fighting those that laws that destroy life and hinder religious liberty.
What's your advice for fellow young people?
Wherever you are, get involved. You don't have to reinvent the wheel either, just join an organization or group, but don't limit yourself. There's so much you can do right around you, for example, do a 5K fundraiser for your local pregnancy resource center. Just do something.
Note: After the 2013 March for Life, Sean's pro-life group made this video: