Introducing the 2023 March for Life Speakers!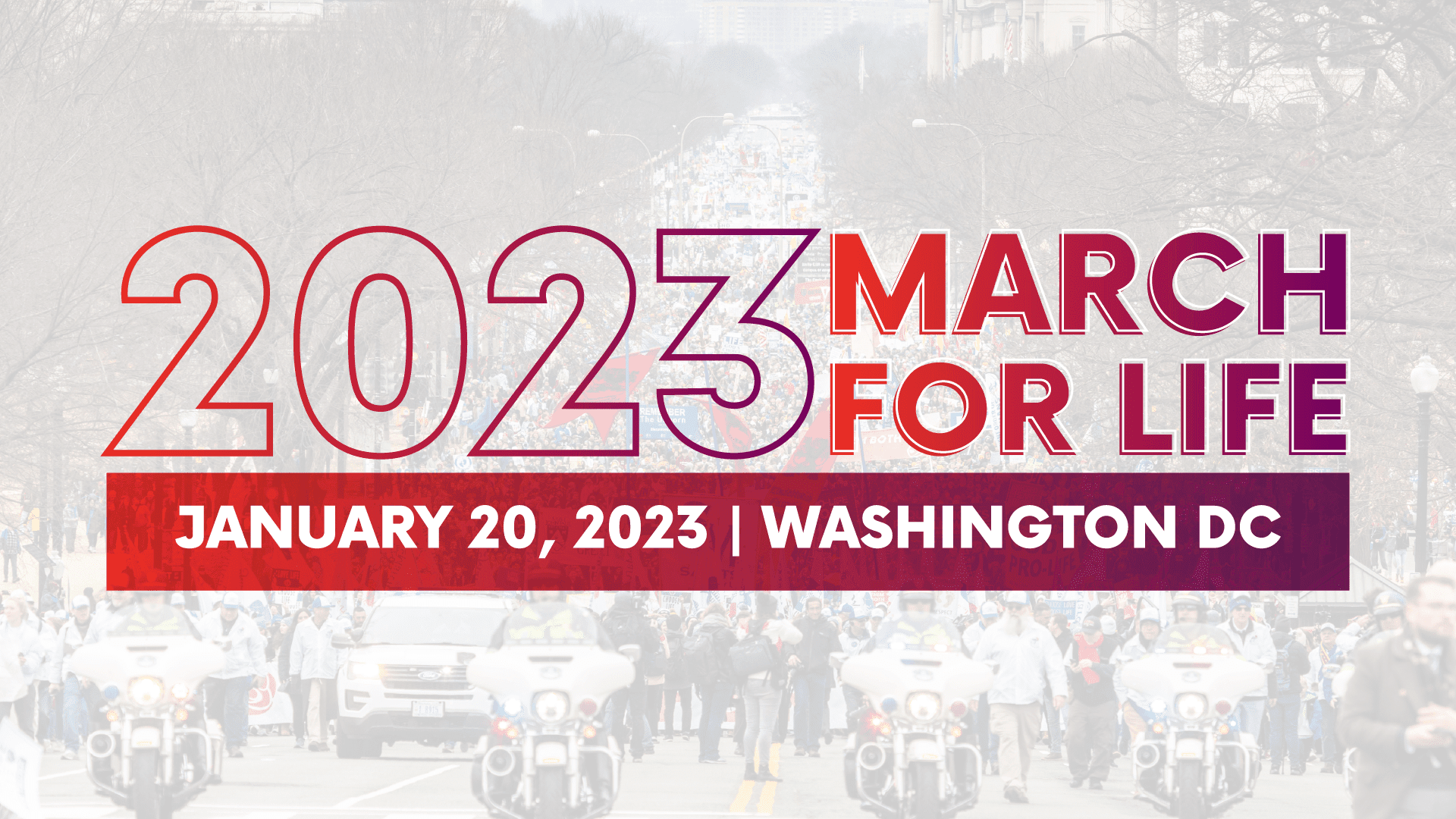 On January 20th, we will celebrate the 50th annual March for Life and the momentous overturn of Roe v. Wade! We will honor those who have gone before us making this historic victory possible, and we will present the strategic plan for building a culture of life in this moment in time.
Vital to our strategic "Next Steps" is continuing to boldly march each year in Washington, DC, now that the power to protect the unborn has returned to the American people through their elected representatives.
This year, rather than marching to the steps of the Supreme Court, where we have for decades asked our highest Court's Justices to undo the destructive decision that was Roe v. Wade, we will now march to a new front in our battle for life, the steps of the United States Capitol.
If you were not able to attend our Theme Reveal Briefing, you can access the recording below.
---
---
We put together this inspiring video to learn more about why we chose this message to accompany this historic moment for the pro-life movement. We hope it leaves you motivated to join us in January!
---
Second, we announced some of our wonderful special guests for this year's March for Life Rally. We are delighted to announce that Coach Tony Dungy will be joining us, a Pro-Football Hall of Famer and a New York Times best-selling author.
Also joining us on the March for Life stage will be actor, director, producer and voice-over artist, Jonathan Roumie, who is best known for his award-winning role as 'Jesus' in the groundbreaking series, THE CHOSEN, a drama about the life of Jesus Christ.  
And, back by popular demand, the Dove-nominated and K-LOVE Award-winning musical group, We Are Messengers, will be performing the pre-Rally concert.
Friend, it is hard to overstate the joy and excitement leading into this upcoming March for Life on January 20th. As you can see, we are working hard to put together a monumental event for you! Stay tuned for many more exciting updates to come in the weeks and months leading up to the 50th Annual March for Life.