SCHEDULE
12:00 PM –  California March for Life Rally
1:00 PM – California March for Life
Why you should attend
It is with great excitement that we are announcing the 2024 California March for Life, scheduled for April 22 in Sacramento!
This is an excellent opportunity for anyone to learn about the principles of effective lobbying, the specific and current issues California is facing, and what you can do right now to champion pro-life policies to your CA elected representatives. This rally and march are suited for all levels of experience and comfort with advocacy.
Be sure to check back soon for more details and updates.
Legislators and Pro-Life Activists to Address Marchers in Sacramento, CA on March 6, 2023 SACRAMENTO, CA– Today the March for Life, partnered with The California Family Council announced the third official California March […]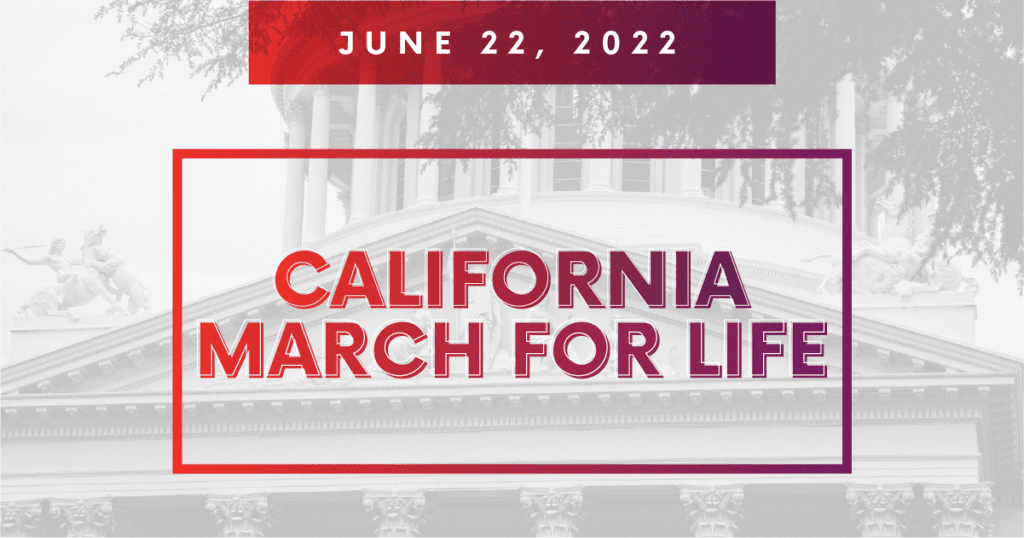 SACRAMENTO, CA – Today the March for Life, partnered with the California Family Council, announced the second annual California March for Life, which will take place on June 22, 2022. Marchers will rally […]
Across the span of one month and two coasts, we hosted three incredible State Marches for Life in California, Virginia, and Pennsylvania—and our State March program is just getting started! […]