Schedule
11:00 am – Rally at Capitol
12:00 pm – Arizona March for Life
Why you should attend
It is with great excitement that we are announcing the 2023 Arizona March for Life, scheduled for February 23 in Pheonix!
This is an excellent opportunity for anyone to learn about the principles of effective lobbying, the specific and current issues Arizona is facing, and what you can do right now to champion pro-life policies to your AZ elected representatives. This rally and march are suited for all levels of experience and comfort with advocacy.
Be sure to check back soon for more details and updates.
SPEAKERS
Ashley Trussell
Cathi Herrod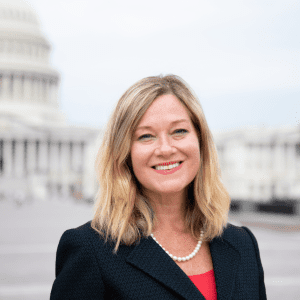 Jeanne Mancini
Josh Chumley
Denisha Workizer
Lori Zee Gray
Kimberly Yee
Warren Petersen
Ben Toma
Bishop John P. Dolan
Pastor Justin Erickson
Frequently asked questions
Why March on February 23, 2023
The Arizona March for Life – being held on February 23, 2023 in Phoenix, AZ– will be the biggest pro-life advocacy event in our state's history! We are focusing on making a statement in support of life that will be heard loud and clear by our legislators. Our message of love for unborn children and their mothers will be heard by every member of the legislature as they come to Phoenix that day during the legislative session. 
What is the Schedule of Events
11:00 am – Rally at in front of the Capitol at Wesley Bolin Memorial Plaza

 
12:00 pm – Arizona March for Life

 
Will Other Pro-Life Events Be Happening Around the AZ March for Life
9:00 AM:
Pro-Life Expo Begins 
Pick up free Pro-Life shirts and Precious Feet at Heritage House
9:30 AM:
Sisters of Life lead the Rosary (English)  
Voces Por La Vida lead the Divine Mercy Chaplet (Spanish) 
10:00 AM:
Arizona Life Coalition and Knights of Columbus host Student Poster Contest 
Pre-Rally Praise & Worship Music  
10:15 AM:
Student essay contest and pro-life think tank presentations
10:30 AM:
Pastors Prayer and Pow Wow hosted by TPUSA Faith and Choices Pregnancy Center
Where is the Rally
The Arizona March for Life Rally will be held Wesley Bolin Memorial Plaza located at 1700 W. Washington St, Phoenix, AZ 85007. 
Click HERE to download the route map.
Who Will Speak at the Rally
Invitations have been sent out to the invited guests for our Rally. Nationally known figures will be in attendance. We will update this page and the website as they are confirmed. 
What is the March Route
Click HERE to download the route map. 
Is Registration Required
The 2023 Arizona March for Life is a public event that is open to all pro-life people. While registration is not required, you can sign up HERE for updates to be delivered to your email. 
Will Signs be Provided
We encourage you to be creative and bring your own signs! It is likely that many groups will have signs available as well. You can find additional sign ideas HERE. 
Are There Buses Going to the AZ March for Life From My Area
Please check with your local pro-life group or church to find out if they are bringing one. If not, consider organizing a bus to help the many others who want to come! 
If you have a bus coming which you would like to be listed, please email Erin Getz at eringetz@marchforlife.org
Where is the Bus/Van Drop Off
Where Can I Park the Day of the Event
What About Using Public Transportation to Get to Phoenix for the March
Phoenix public transportation information can be found HERE. 
Where Can I Use the Restroom During the Event
Port-o-pots will be available on site. 
Will I See My Arizona State Senator or State Representative
We encourage you to contact your legislators prior to the March and setup a time to meet with them after the March and Rally. If you do not have an appointment, you can still go to the Legislative Office Building, which is connected directly to the Capitol, and leave a message for them with the receptionist. You can find your legislators here. 
Together, we CAN MAKE A DIFFERENCE
Here are a few ways you can help out.
Promote
Promote this event on social media and in your community by using the hashtags #WhyWeMarch and #AZMarchForLife.
Participate
Becoming a participating organizations by filling out this form and submitting it to this email address.
HOST ORGANIZATIONS
PARTICIPATING GROUPS
Legislators and Pro-Life Advocates to Address Marchers in Harrisburg, PA on October 16th  HARRISBURG, PA – Today, the March for Life, partnered with the Pennsylvania Family Institute, announced speakers for […]
Legislators and Pro-Life Advocates to Address Marchers in Columbus, Ohio on October 6th, Educate on Radical Abortion Amendment and Need for Pro-life Protections   COLUMBUS, OH – Today the March […]
(OSV News) — The U.S. Court of Appeals for the 5th Circuit in New Orleans ruled Aug. 16 to restrict access to an abortion pill nationwide, finding that the government […]