Announcing the Fourth Annual Virginia March for Life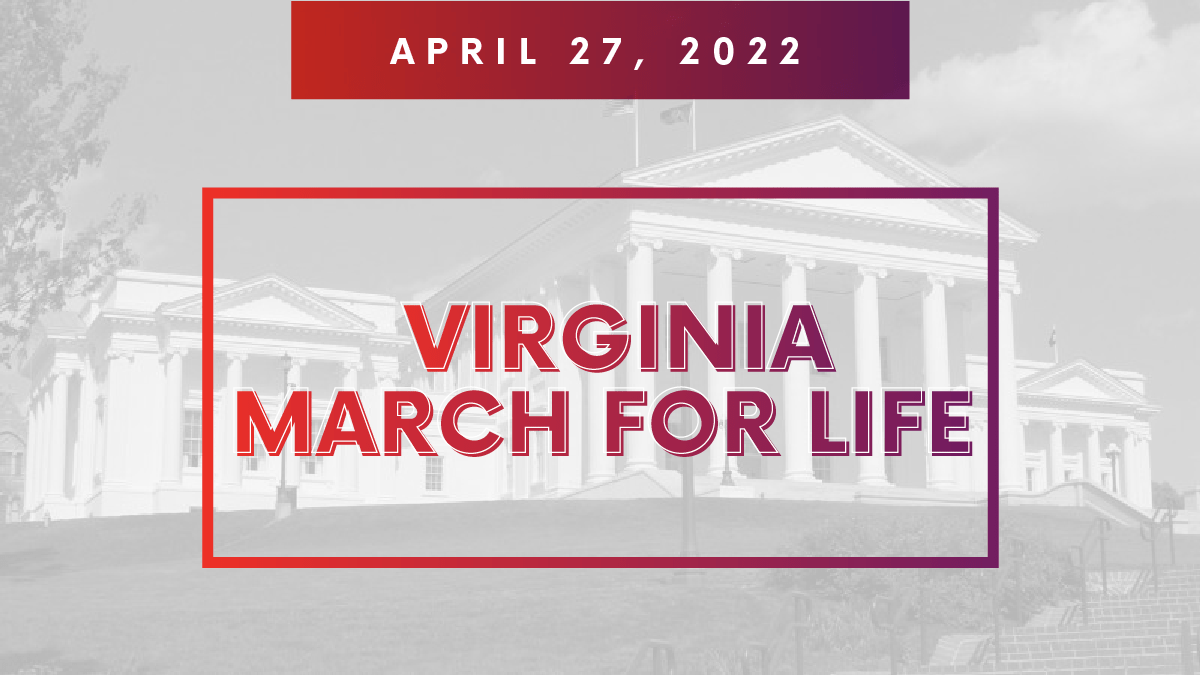 It's time to mark your calendars for the fourth annual Virginia March for Life! 
We are excited to announce that we are once again partnering with the Family Foundation of Virginia to organize the fourth annual Virginia March for Life on Wednesday, April 27th 2022, in Richmond, VA. We hope you will join us at the state capitol as we rally together to build a culture of life in Virginia, particularly at this pivotal time in history as Roe v. Wade hangs in the balance.
With a new, pro-life administration in power, your voice is all the more critical in encouraging our elected officials to be courageous in enacting life-protective policies for babies and mothers. They are beginning such work! In January,  newly elected Virginia Attorney General Jason Miyares reversed the Commonwealth's position on Dobbs v. Jackson Women's Health Organization, a crucial abortion case soon to be decided by the Supreme Court. Under former Governor Northam, Virginia shockingly opposed Mississippi's Gestational Age Act limiting abortions after 15-weeks; however,  Attorney General Miyares has reversed course arguing that each state should have the right to enact life-affirming laws.
"Pro-life Virginians sent a clear message in November that the days of the abortion industry dominating Richmond are over," said Victoria Cobb, President of the Family Foundation in Virginia. "But the fight is never over. Our elected officials need to be reminded every day that unborn children in Virginia deserve protection until the day that abortion is not just illegal, its unthinkable."
---
---
WHO:
Bishop Barry C. Knestout (Diocese of Richmond)
Jeanne Mancini, President of the March for Life Education and Defense Fund
Victoria Cobb, President of The Family Foundation
Olivia Gans Turner, President of the Virginia Society for Human Life
*Additional speakers will be announced as April 27th approaches.
WHEN:
11:00 a.m.—Virginia March for Life Rally begins
12:00 p.m.—Virginia March for Life begins
WHERE:
The rally will be held on the Virginia Capitol Building steps, 1000 Bank St, Richmond, VA 23219-3673.
---
Learn more at va.marchforlife.org and RSVP below at https://p2a.co/RwtHuSB