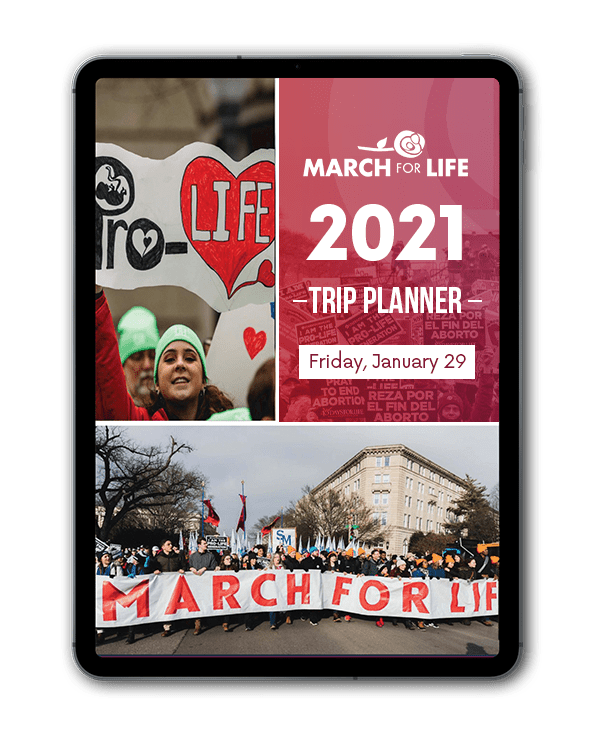 DOWNLOAD THE 2021 TRIP PLANNER
What's in it?
Planning Checklist to make sure your trip runs smoothly
Hotel, Conference, event info
Helpful tips from marchers
Metro travel information
Human Dignity tour suggestions
Information about the March for Life app, mobile updates, and social media
And much more!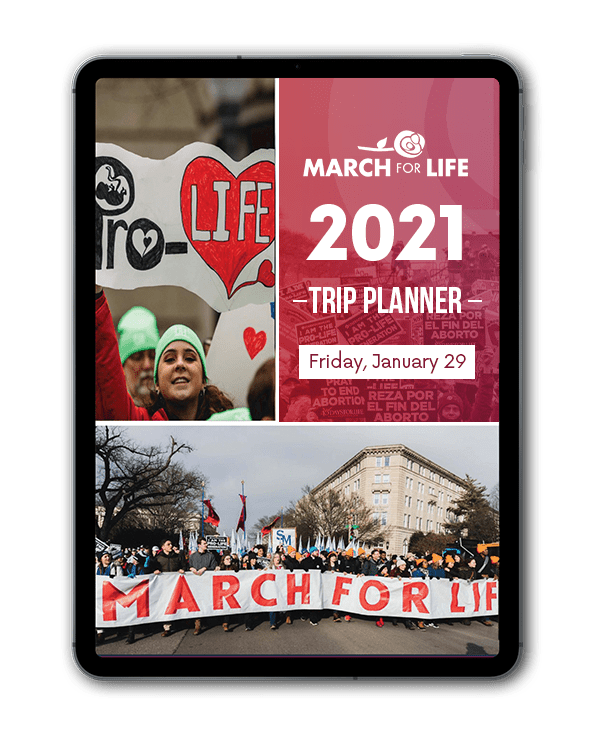 DOWNLOAD THE 2021 VIRTUAL MARCH FOR LIFE GUIDE
What's in it?
Details on how to watch the live broadcast of the March for Life Rally
Tips on staying connected to the pro-life community all year round
Ideas for pro-life activities that build a culture of life