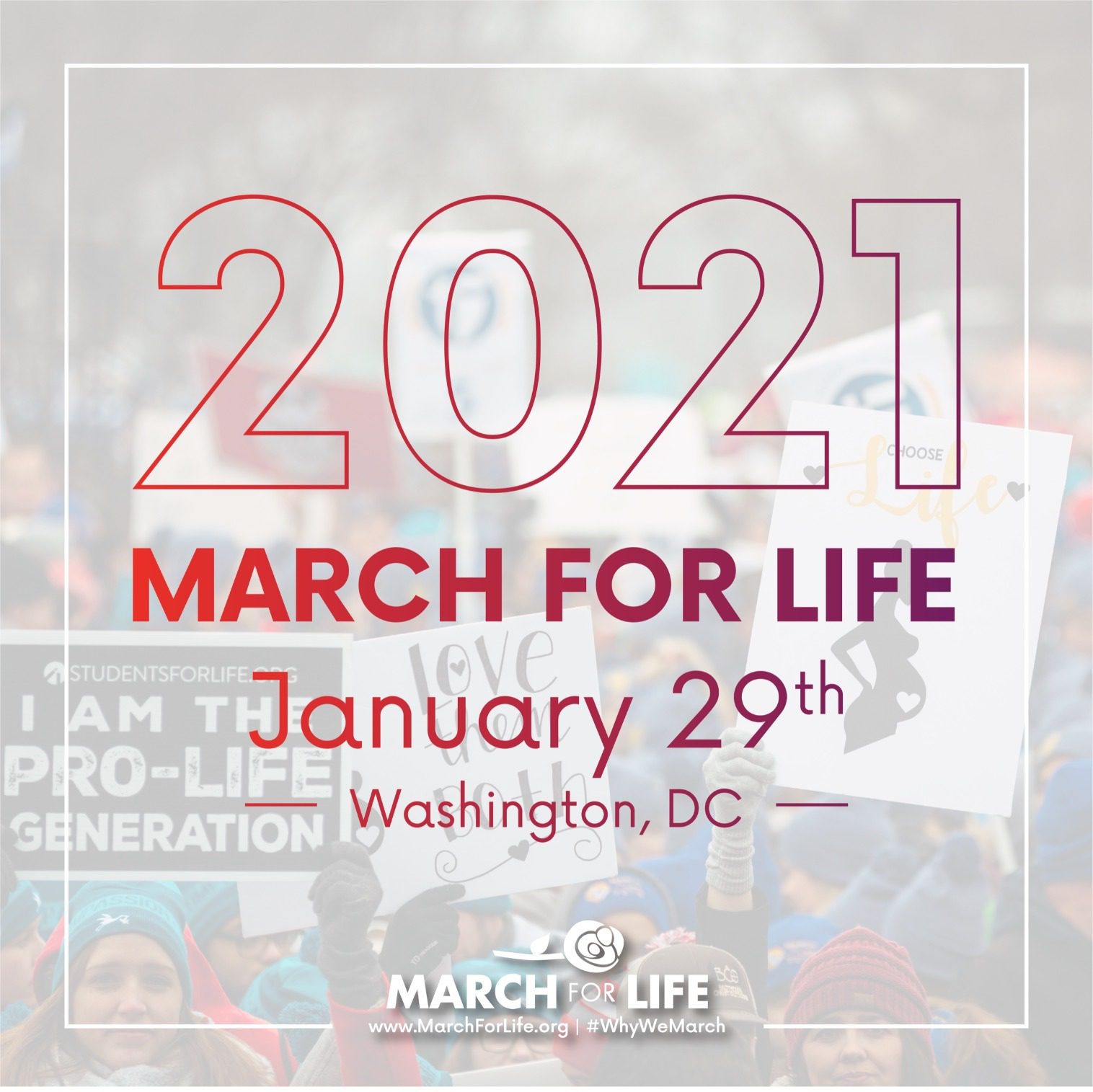 WATCH THE MARCH FOR LIFE LIVE
Friday, January 29, 2021
Watch the March for Life Rally and LIVE coverage of the March for Life beginning at 12 p.m. ET. The Rally will include inspiring speeches from pro-life leaders, information on how to stay involved in the pro-life movement all year long, and a performance by Christian singer and songwriter Matthew West. After the Rally, join us for LIVE coverage of the March for Life, as a small group of pro-life leaders march in representation of pro-life Americans across the country.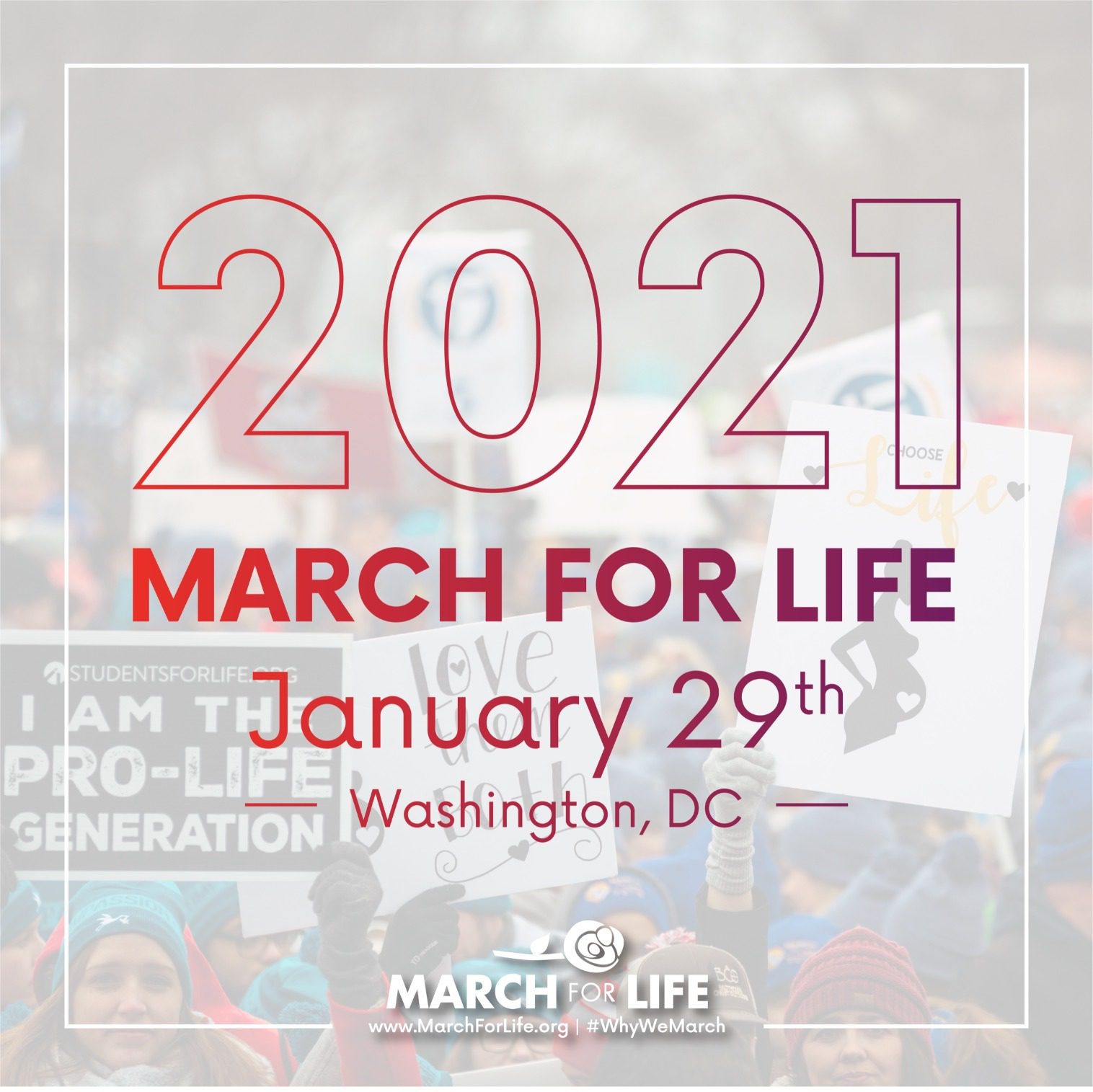 ATTEND THE VIRTUAL ROSE DINNER GALA
Friday, January 29, 2021
You are invited to join the Virtual Rose Dinner Gala, an annual pro-life gala on the evening of the 2021 March for Life, held virtually this year at 7:00 pm ET on Friday, January 29, 2021.
This inspirational event will feature as the keynote speaker and guest of honor Tim Tebow, a professional athlete, NYT bestselling author, and Heisman Trophy recipient. In addition to Tebow's keynote address, Carl Anderson, Supreme Knight of the Knights of Columbus, will be honored with the 2021 Pro-Life Legacy Award, an award recognizing a lifetime of exceptional work advocating for the inherent dignity of the unborn human person.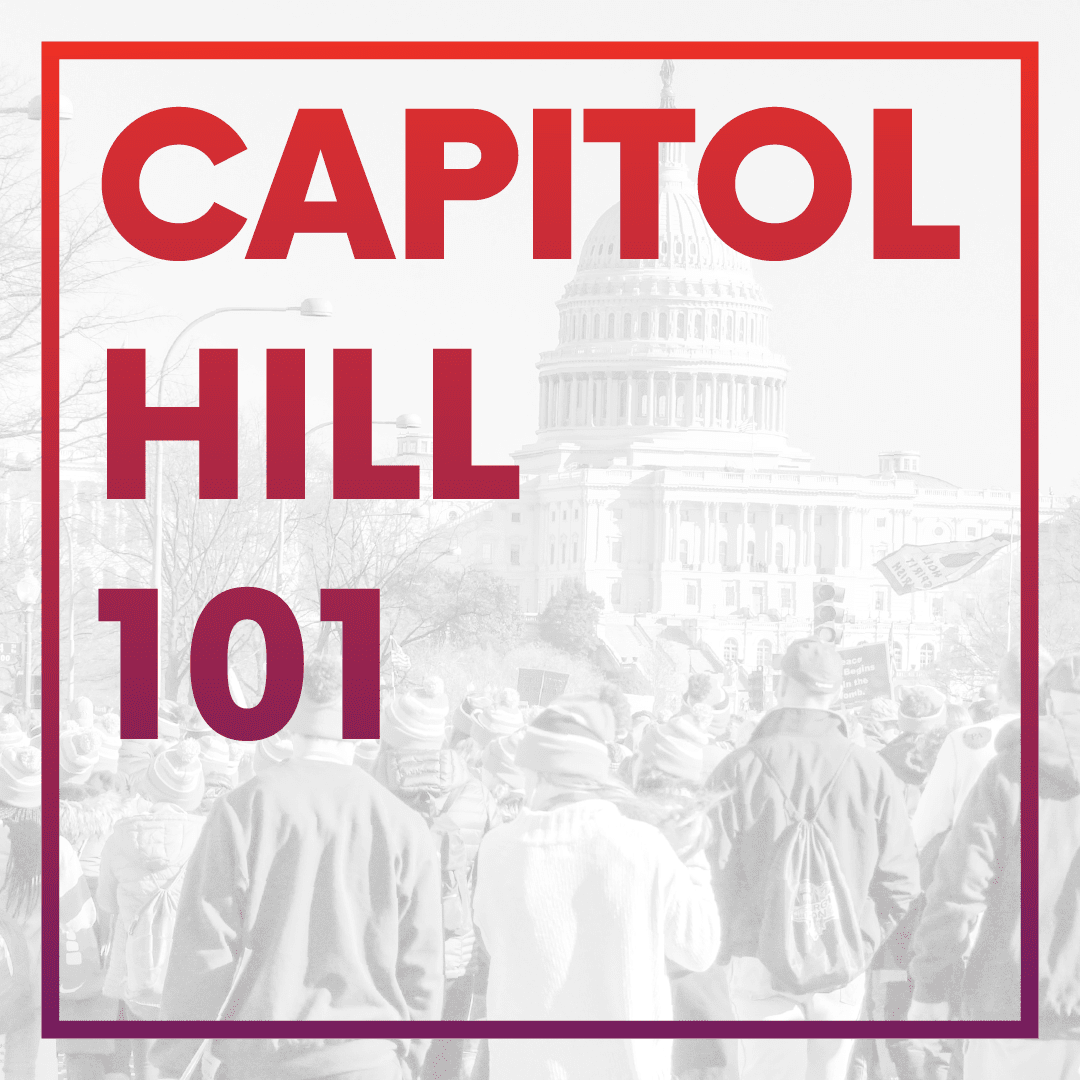 ADVOCATE FOR LIFE AT CAPITOL HILL 101
Thursday, January 28, 2021
Capitol Hill 101 is a one-hour online training session, giving participants the opportunity to learn how to make your voice heard by your elected representatives. Hear from the top lobbyists in the pro-life movement how to effectively navigate the legislative system, from Capitol Hill to Town Hall.