We Won't Stop Marching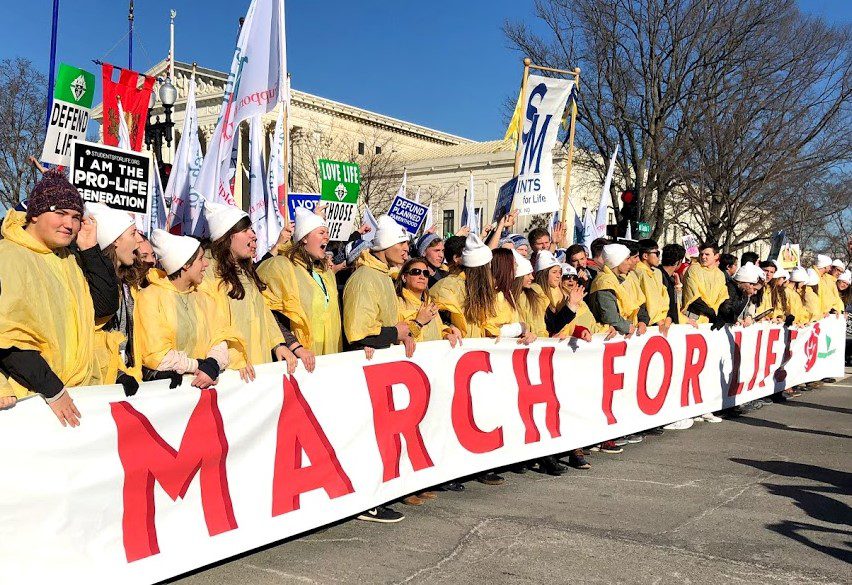 The 2018 March for Life was an historic and beautiful day. 
President Trump and Vice President Pence addressed Marchers from a satellite rally in the White House Rose Garden. We also heard from Speaker of the House Paul Ryan, and many cultural leaders and pro-life generation speakers who shared their personal stories about our 2018 March for Life theme "love saves lives."
>>>> Watch the full rally HERE.
And we marched! Over one hundred thousand strong marched through the streets of D.C. to the Capitol and United States Supreme Court to ask for protections for the unborn and to peacefully protest the human rights abuse of abortion.
>>>> See incredible pictures from the march HERE.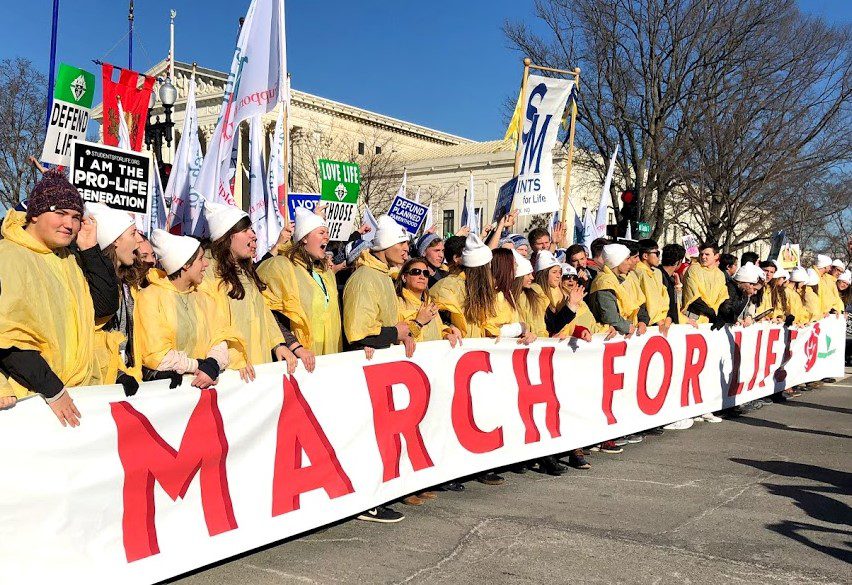 The Supreme Court is where the March for Life began.
Forty-five years ago  — on January 22nd, 1973 — seven men on the United States Supreme Court handed a decision to our country that would forever change history with Roe v. Wade and the expansion of abortion to all 50 states.
The March for Life began the following year, with a small group of concerned citizens, led by Nellie Gray, organizing a march in Washington, D.C. to to give witness to the unjust decision and to proclaim the truth that love saves lives.
Tragically, over the past 45 years, abortion has claimed the lives of over 60 million Americans.
This is "why we march." Watch the video we showed at the 45th annual March for Life on Friday –>>
We march for life-saving love. We march to end abortion – and we will. 
The 2018 March for Life may be over, but our work for the year is just beginning.
>>>> To sign up for our 2018 monthly action alerts, click HERE. 
Thank you for being part of this historic movement to end the human rights abuse of abortion.