Vice President Mike Pence to Address 37th Annual March for Life Rose Dinner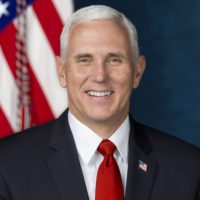 FOR IMMEDIATE RELEASE
CONTACT:
Matille Thebolt – mthebolt@crcpublicrelations.com
Mari Buttarazzi – mbuttarazzi@crcpublicrelations.com
Grace Galvin – ggalvin@crcpublicrelations.com
Vice President Mike Pence to Address 37th Annual March for Life Rose Dinner
WASHINGTON, D.C. – Today March for Life announced that Vice President Pence will address its 37th annual Rose Dinner happening on January 18th, 2019.
"It is a great honor to have Vice President Pence speak at this year's Rose Dinner," said Jeanne Mancini, President of March for Life.
"The Vice President made history in 2017 when he addressed the March for Life just one week after the inauguration, and we are delighted to have him return to speak in a more intimate setting. Throughout his extensive career, Vice President Pence has remained exemplary in his commitment to protecting the sanctity of unborn life and it is our utmost privilege to have a pro-life champion of his stature address this year's Rose Dinner."
Vice President Mike Pence will be joined by keynote speaker Dr. Kathi Aultman, former abortionist and fellow of the American College of Obstetricians and Gynecologists, in addressing the 37th annual Rose Dinner.
For more details about the event see: https://marchforlife.org/mfl-2019/rose-dinner/