March for Life Unveils 2018 Theme: "Love Saves Lives"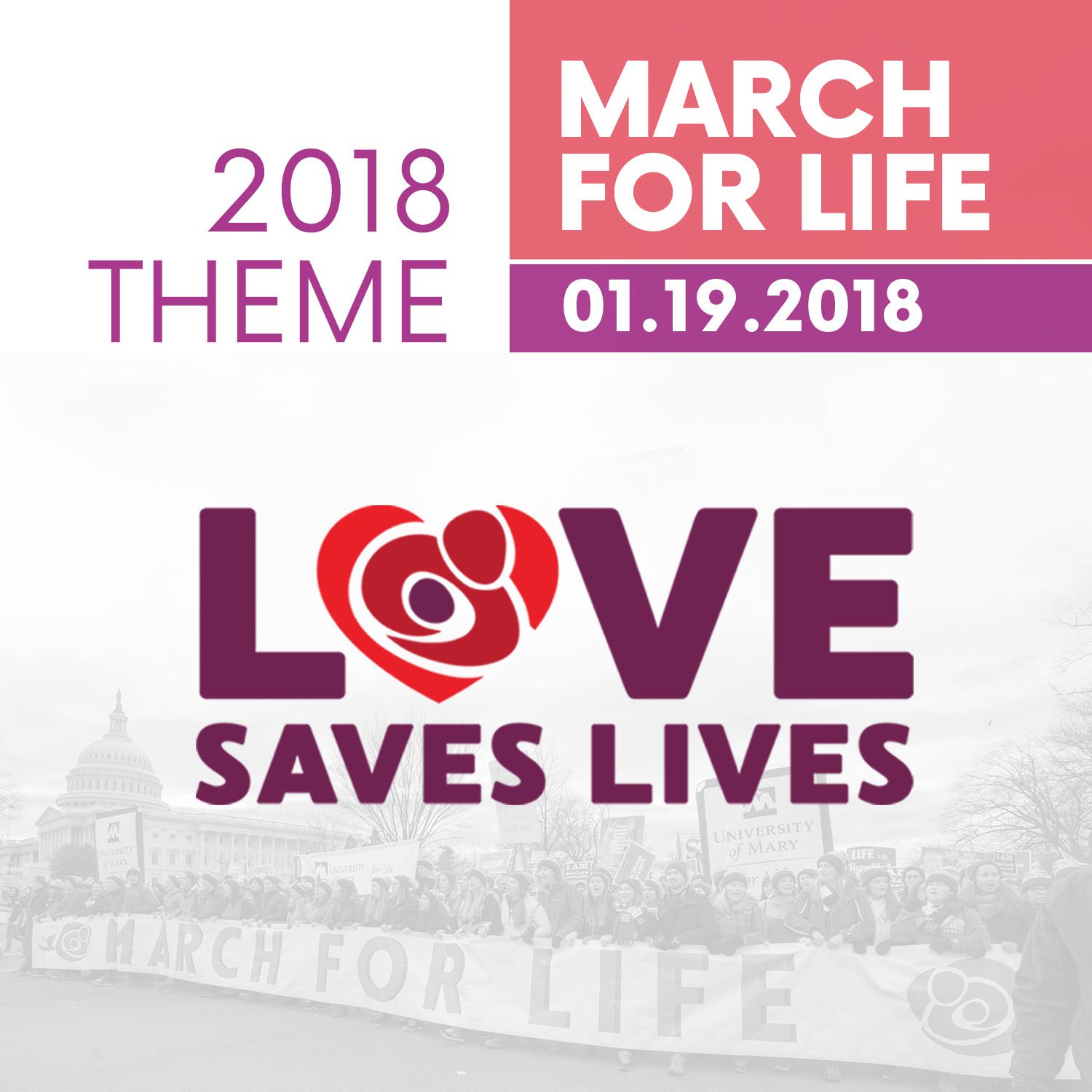 CONTACT:
Kate Bryan – kbryan@crcpublicrelations.com
Matille Thebolt – mthebolt@crcpublicrelations.com
Mari Buttarazzi – mbuttarazzi@crcpublicrelations.com
Pro-life leaders gathered for Capitol Hill briefing to discuss how the theme embodies the pro-life movement
WASHINGTON, D.C. – The March for Life Education and Defense Fund is thrilled to announce their 2018 theme – "Love Saves Lives". Today, Jeanne Mancini, President of March for Life, was joined by Alison Centofante, Director of Alliance Relations for Alliance Defending Freedom, Chuck Donovan, President of Charlotte Lozier Institute, and Susan Gallucci, Executive Director of Northwest Center, at a Capitol Hill briefing to discuss how the 45th annual March for Life's theme, "Love Saves Lives", embodies the mission of the pro-life movement.
"Choosing life is not always easy, but it is the loving, empowering, and self-sacrificial option. Love is universally attractive because it is directed towards others. Love is what we all strive for because deep-down we are all drawn to give of ourselves in this way. Love saves lives in countless ways," said Jeanne Mancini.
The March for Life, the world's largest annual human rights demonstration, will be held on January 19th, 2018. Pam Tebow, mother of NFL and MLB player Tim Tebow, has already been announced as the keynote speaker for this year's Rose Dinner, held the evening of the March for Life. Stephanie Gray, co-founder of the Canadian Centre for Bio-Ethical Reform, will be keynoting the March for Life Conference held January 18th, 2018.
Full livestream of today's announcement here: https://www.facebook.com/TheMarchForLife/videos/1500634943348775/
Additional information and materials can be found here: https://marchforlife.org/theme-announcement-love-saves-lives/
###