TAKE ACTION: Stop Taxpayer Funding of Abortion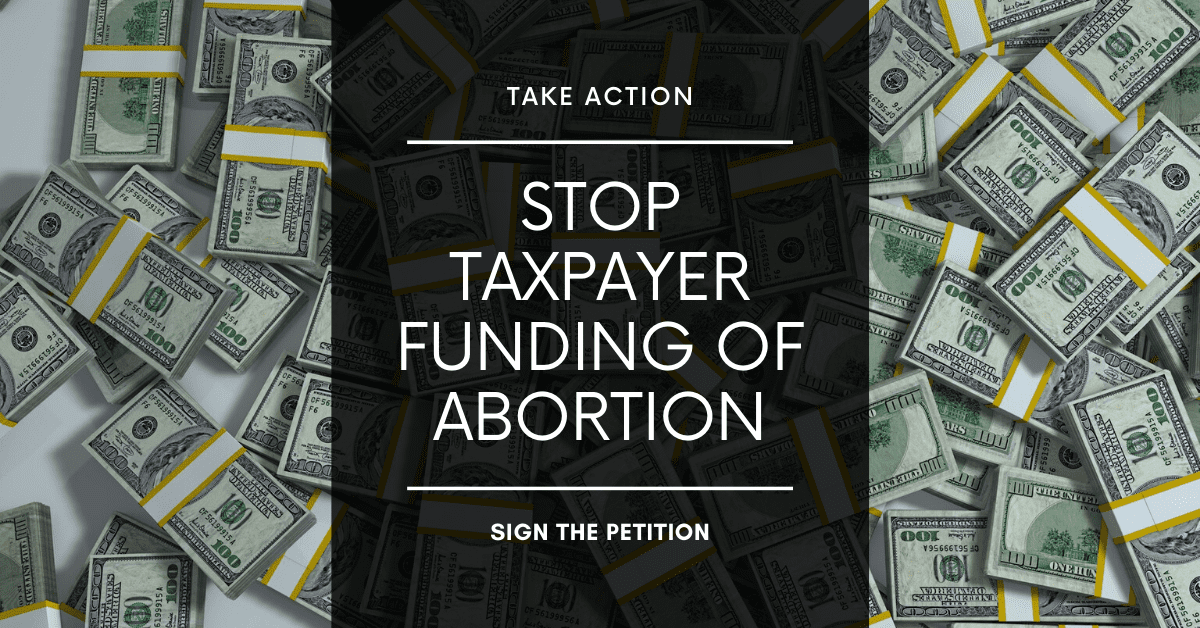 The last few weeks have been an onslaught of information, and so we want to make sure a few things remain clear:
1) According to the still-intact Hyde Amendment, it is illegal for taxpayer dollars to fund abortion, and;
2) Despite this, Planned Parenthood—a billion-dollar organization with thousands of employees—received $80 MILLION dollars from the Small Business Administration's Coronavirus stimulus package despite protection contained within the package language that abortion providers would not qualify.
3) They still have yet to give it back.
The pro-life community needs to take a stand on this improper use of Covid-19 relief funds! Contact your legislators and tell them that you FULLY OPPOSE all taxpayer funding of abortion:
---
---
Unfortunately, House Leadership, along with many other members of Congress, is working to quietly include abortion-funding provisions into bills. We must continue to be diligent!
Now is the time to remind your elected officials that you will not stand for taxpayer funding of abortion.