Six Months Until the 2018 March for Life!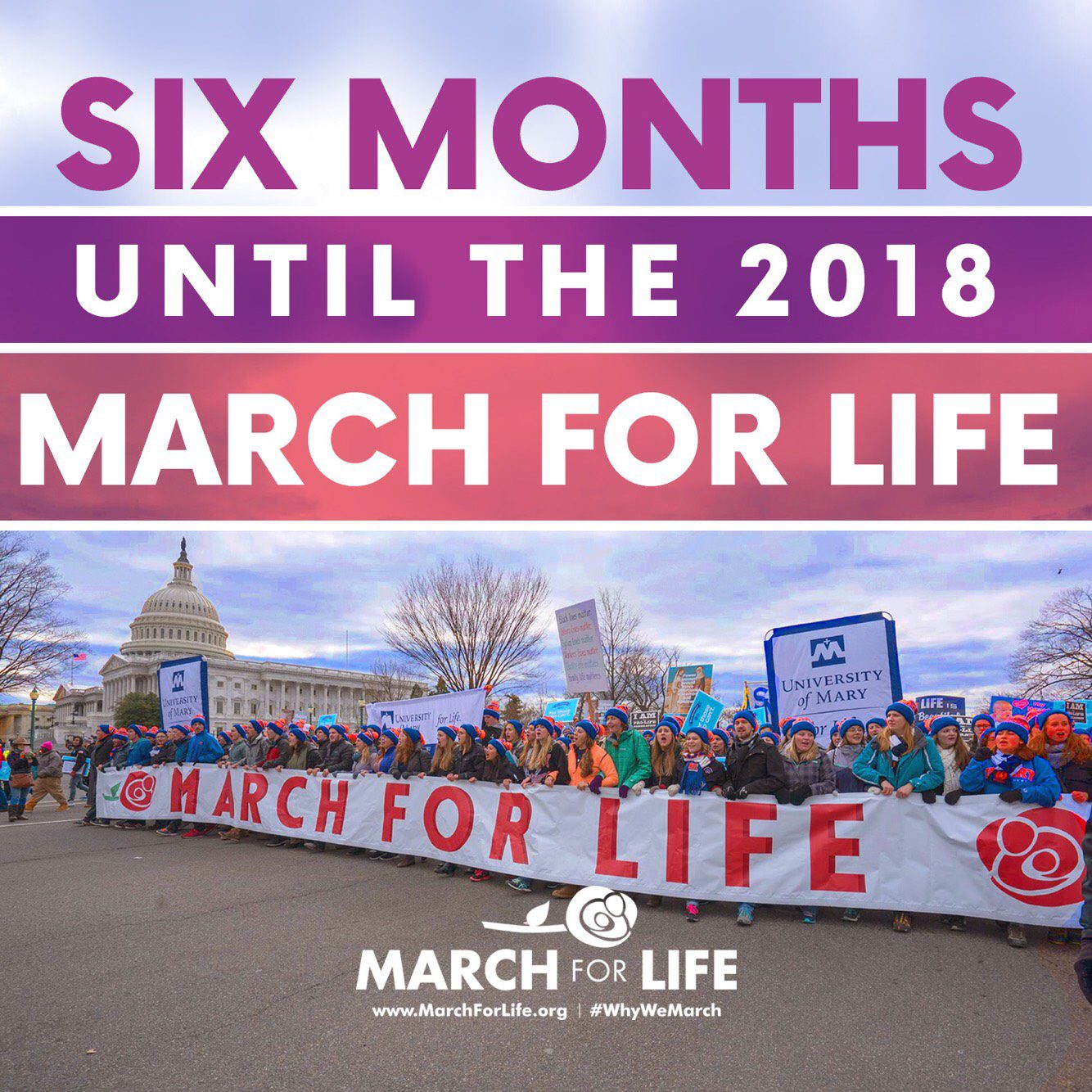 Today marks exactly 6 months until the 2018 March for Life!
Whether you have started planning – or not – we want to provide you with our first download for next year– a 2018 March for Life flyer!
>>>> Click HERE to download the 2018 March for Life Flyer.
You can post this flyer at school, in your church, at civic clubs, or use as an insert in church bulletins, or youth group and young adult newsletters. It can even be used as a graphic to share on social media.
Keep an eye out for our 2018 Trip Planner, which will be available soon, in addition to other resources.
Also, registration for the 2018 Rose Dinner, Conference, and Youth Rally will open in early September.
Stay tuned for these updates and more!