Remembering Justice Scalia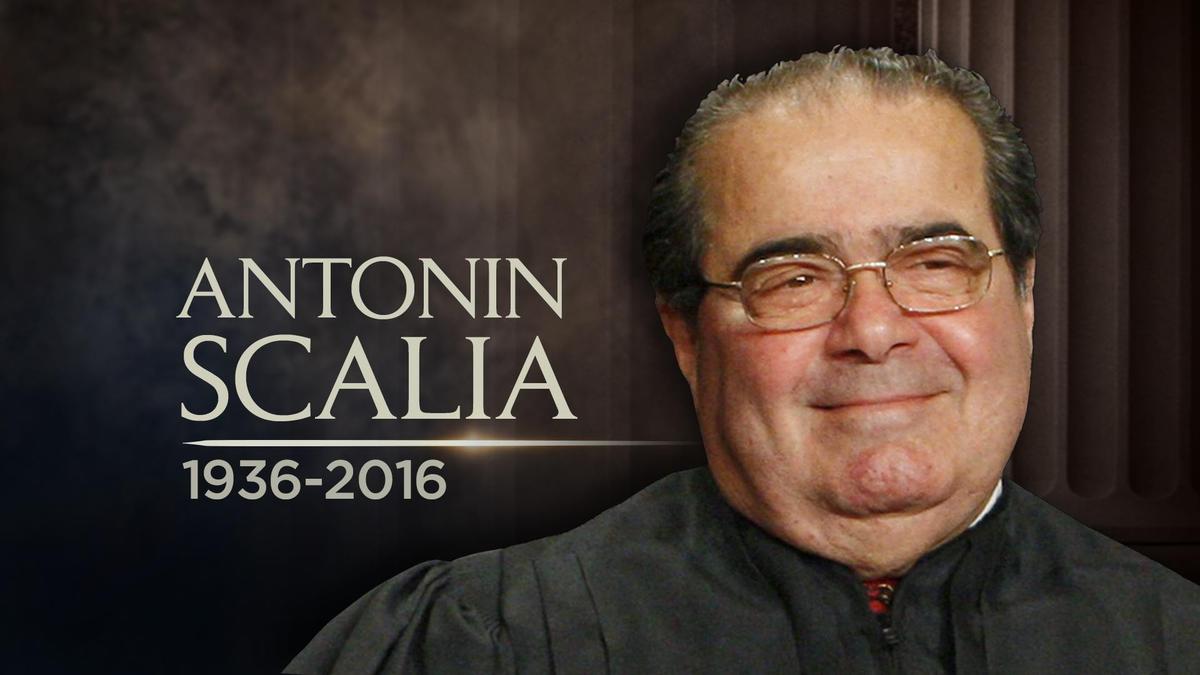 One year ago today, we lost a man who was a wonderful husband, father, person of faith, intellect and perhaps most known as a wonderful Supreme Court Justice, the late Antonin Scalia.
I will never forget receiving the text from a friend with the news of Justice Scalia's untimely death. It was late on a Saturday and my husband and I were hosting a group of friends for dinner that evening.  It was hard to focus after learning of his passing. After dinner, we all talked about what his death meant for our country. We prayed for the future of our beloved USA.
A few days later, my parents and I would pay our respects to Justice Scalia as he laid in state at the Supreme Court. We waited for hours in the cold to pray in front of his casket. We were not alone in our desire to honor him; I was surprised to see so many millennials waiting in line and later read that they needed to extend the hours of the viewing well past midnight so that everyone could pass by Justice Scalia as he laid in state.
His funeral was a ticketed event since so many wanted to attend. My husband and I listened to the funeral homily online given by Justice Scalia's son, the gifted Fr. Paul Scalia. The sermon was without a doubt one of the best and most moving homilies I have ever heard preached. I can recite portions of it from memory.
Justice Scalia was admired not only by our nation, but also by his colleagues. He often shared, "My best buddy on the court is Ruth Bader Ginsburg, has always been." During this time when our nation is so polarized and respectful dialogue and debate are lacking, the deep friendship of these two ideological opposites on the Supreme Court is an example for us all.
Justice Scalia was an intellectual giant, committed to the country and to our great Constitution. He understood that it was not the role of the courts to write the laws, or create new constitutional rights out of judicial activism (as they did with Roe v. Wade and Doe v. Bolton). He reflected on the role of the legislature versus the courts. "Persuade your fellow citizens it's a good idea and pass a law. That's what democracy is all about. It's not about nine superannuated judges who have been there too long, imposing these demands on society."
I also deeply respect Justice Scalia's perspective on family and faith. He once light-heartedly remarked about his large family, "Well, we didn't set out to have nine children. We're just old-fashioned Catholics, you know."
On this anniversary of his death, we remember the great Justice Scalia and reflect upon his invaluable contributions to our nation. We also reflect upon the many developments in our country in the year since his passing. I am profoundly grateful that one such development is the recent nomination of Judge Neil Gorsuch to the Supreme Court, a judge who is very much of the same mold as Justice Antonin Scalia. May we all work together to get Judge Gorsuch confirmed.