What do Americans Think About Abortion?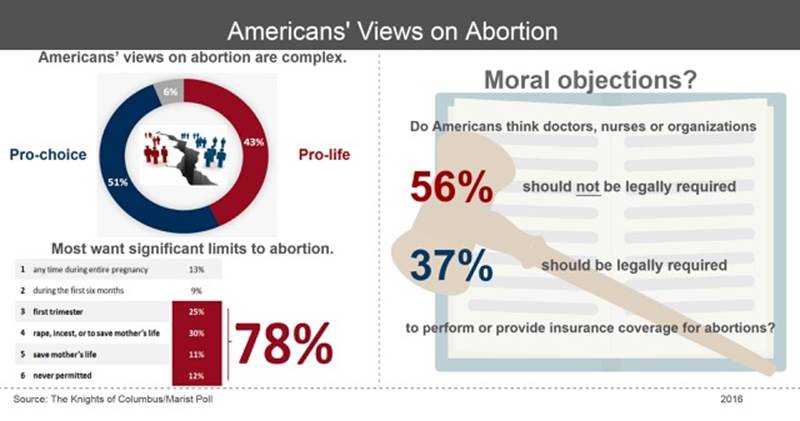 It's not even Labor Day yet, but the 2016 campaign is already in full swing. To get the best understanding of where each political party stands on abortion, you can check out the party platforms.
>>>> Read Jeanne Mancini's op-ed in the Hill comparing the party platform's stances on abortion.
As we get closer to Election Day and one must analyze the claims and promises made by candidates about abortion, it's also important to know where the American people stand on abortion.
In a recent op-ed, March for Life President Jeanne Mancini provides some helpful data from Marist Polling, which is relied on by groups including NBC News, the Wall Street Journal and McClatchy Corporation.
A July 18th Marist poll revealed that the strong majority of Americans want restrictions on abortion, including 78% of Americans who would essentially limit the procedure to the first three months of pregnancy. Additionally, the American people are at odds with the recent Supreme Court Decision in Whole Women's Health, 78% of Americans believe abortion clinics should meet the same standards as other surgery centers, and 70% percent of Americans want doctors who perform abortions to be required to have hospital admitting privileges. Last, 62% of Americans oppose taxpayer funding of abortions (i.e., they support the Hyde Amendment).
>>>> Read the full Op-Ed, The Democrat Party's Radical New Abortion Stance Could Cost Hillary the Election 
These infographics illustrate the Marist polling. Please share on social media to promote the truth about what the American people truly think about abortion!