Every Child Deserves a Voice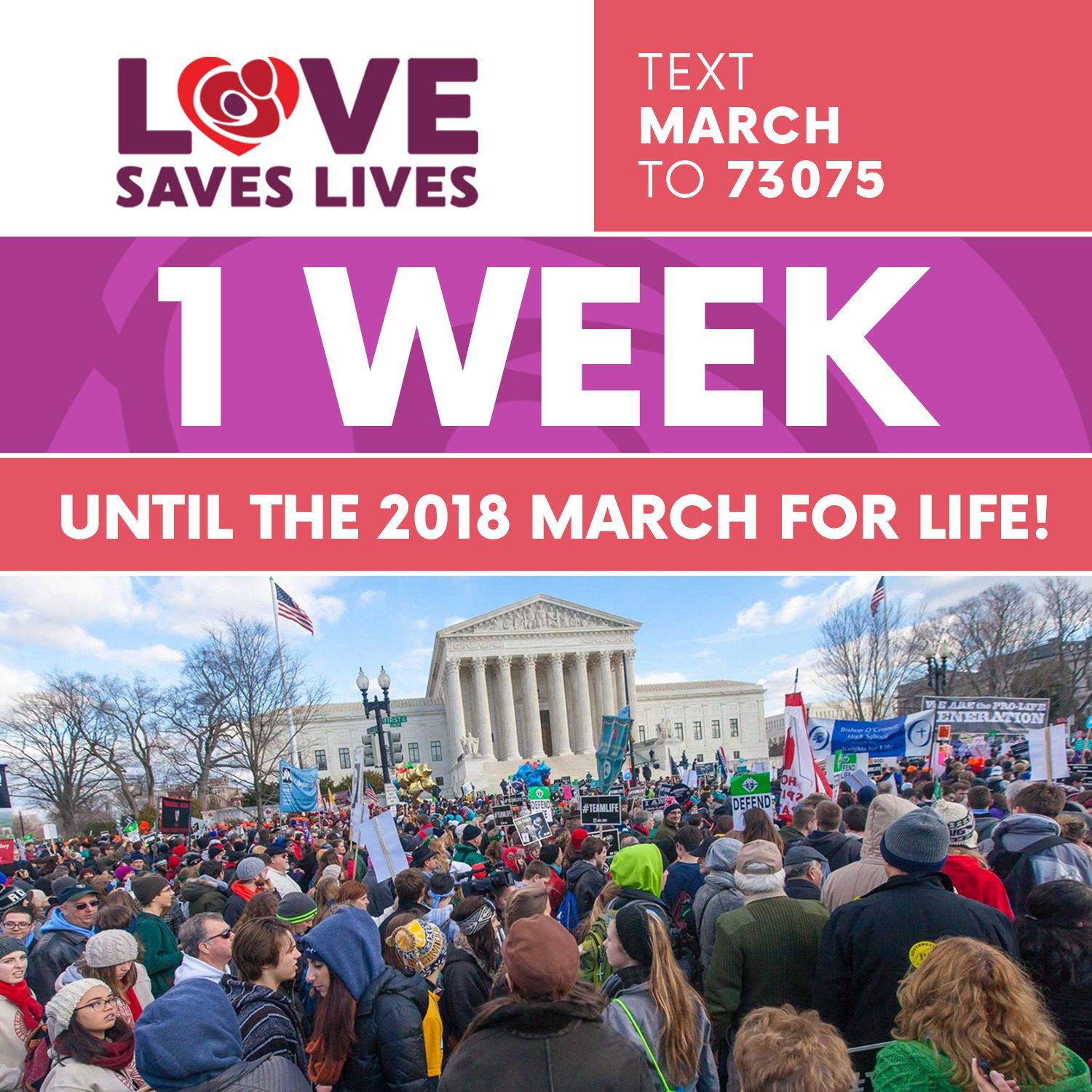 "Every child deserves to be born. Every child deserves to have a voice."
>>>> WATCH as this message is proclaimed in our 2018 March for Life "Love Saves Lives" promo video!
As I shared in a recent article for Focus on the Family, "We've been at this for quite a while – this year will mark the 45th annual March for Life. Our event is peaceful and nonviolent. Love is our mission. We work to end abortion; we seek a time when abortion is unthinkable."
Will you be the voice for the unborn child that has no voice? For the expectant mother who needs love and support?
Join pro-life America at the 2018 March for Life on Friday, January 19th.
>>>> 2018 March for Life Information.
Even if you cannot attend, we still need your voice to share our message. Let your friends, family, and the world know #WhyWeMarch.
>>> See your #WhyWeMarch posts at WhyWeMarch.org
See you in one week!