My Favorite Moments of Amy Coney Barrett's Confirmation Hearings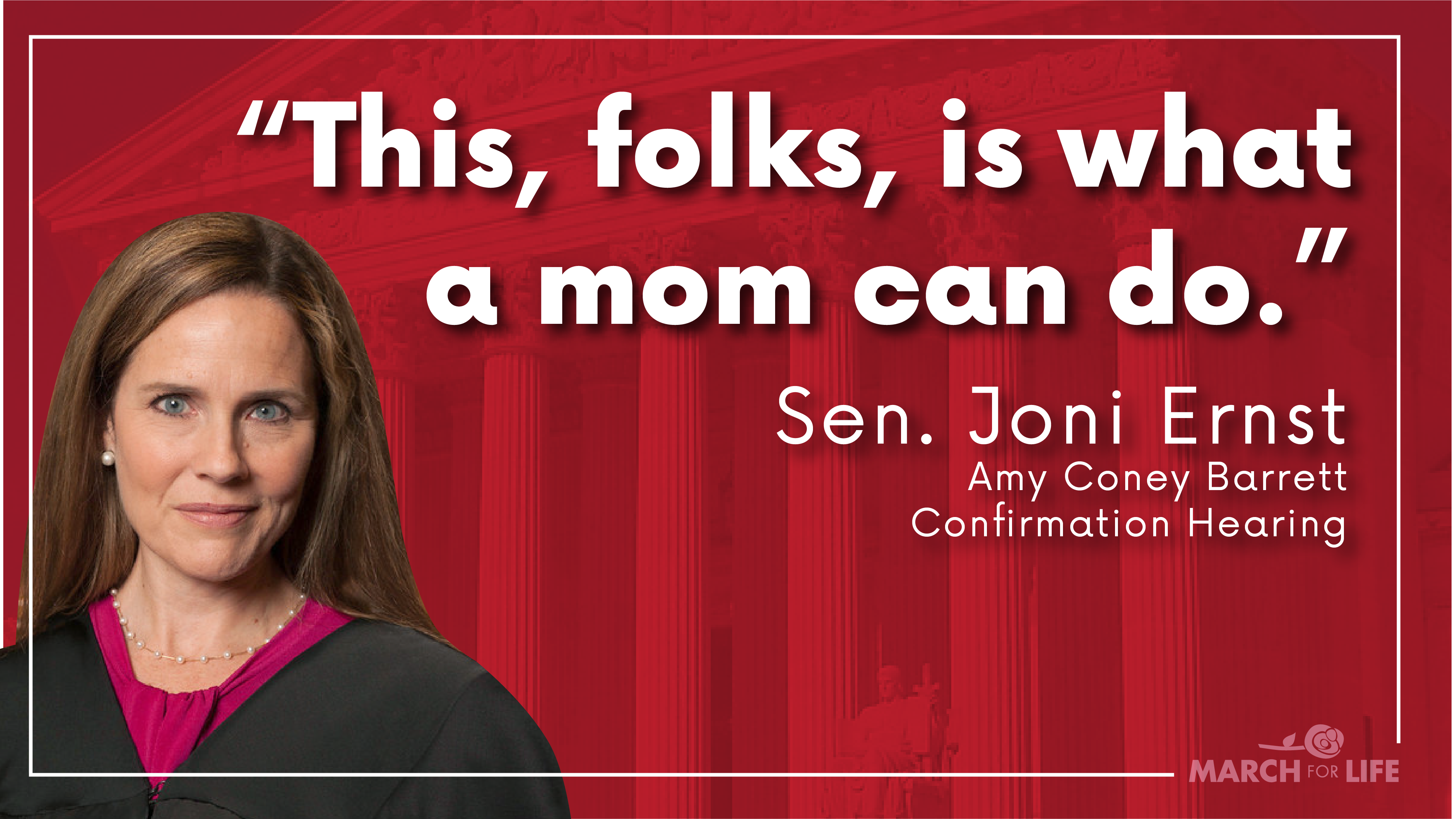 As the nomination hearings for Judge Amy Coney Barrett are coming to a close, I am excited and grateful for a nominee such as Judge Barrett. Her intellect, graciousness, generosity, and faith are a breath of fresh air in the public square, and are hugely inspiring for women and families everywhere.
While Judge Barrett's academic capabilities are captivating in their own right, I wanted to reflect on a few moments throughout the hearings that stood out to me as clear examples as to why Judge Barrett is just the kind of trailblazer we want on the Supreme Court.
The Notepad
The moment when Judge Barrett was asked to show the notes she was working from, and, with a humble smile on her face, held up a small, blank notepad. From then on, no one could deny the magnitude of her brilliance (or her memory!).
Senator Cruz's Comments
Sen. Ted Cruz's comments on Tuesday were especially helpful as to understanding what is at stake, in addition to being educational, as were many of his comments throughout the week. I have linked the clip above, it's worth the watch!
People can disagree without being disagreeable
When Judge Barrett was asked how she hires and mentors clerks for her circuit court, she detailed that not only does she look for someone with excellent legal ability, but also someone who has "integrity," "character," and doesn't have "sharp elbows" when working with others in a close-knit environment. Above all, she said, she hopes her clerks learn from her how they can be "whole people," free to "live a life where people can disagree without being disagreeable." In today's political environment, I'm not sure there is a better attitude to have.
Of course, there were many highlights from the hearings, but I will leave you with this quote from Senate Judiciary Leader Sen. Lindsey Graham addressing Judge Barrett: "I've never been more proud of a nominee than I am of you…This is history being made, folks. This is the first time in American history that we've nominated a woman who is unashamedly pro-life and embraces her faith without apology. And she's going to the court!" 
Let us do all that we can, through both prayer and action by contacting your Senators, to ensure that Judge Barrett is indeed confirmed to the Supreme Court of the United States!
---