Marching On: Patrick Eliert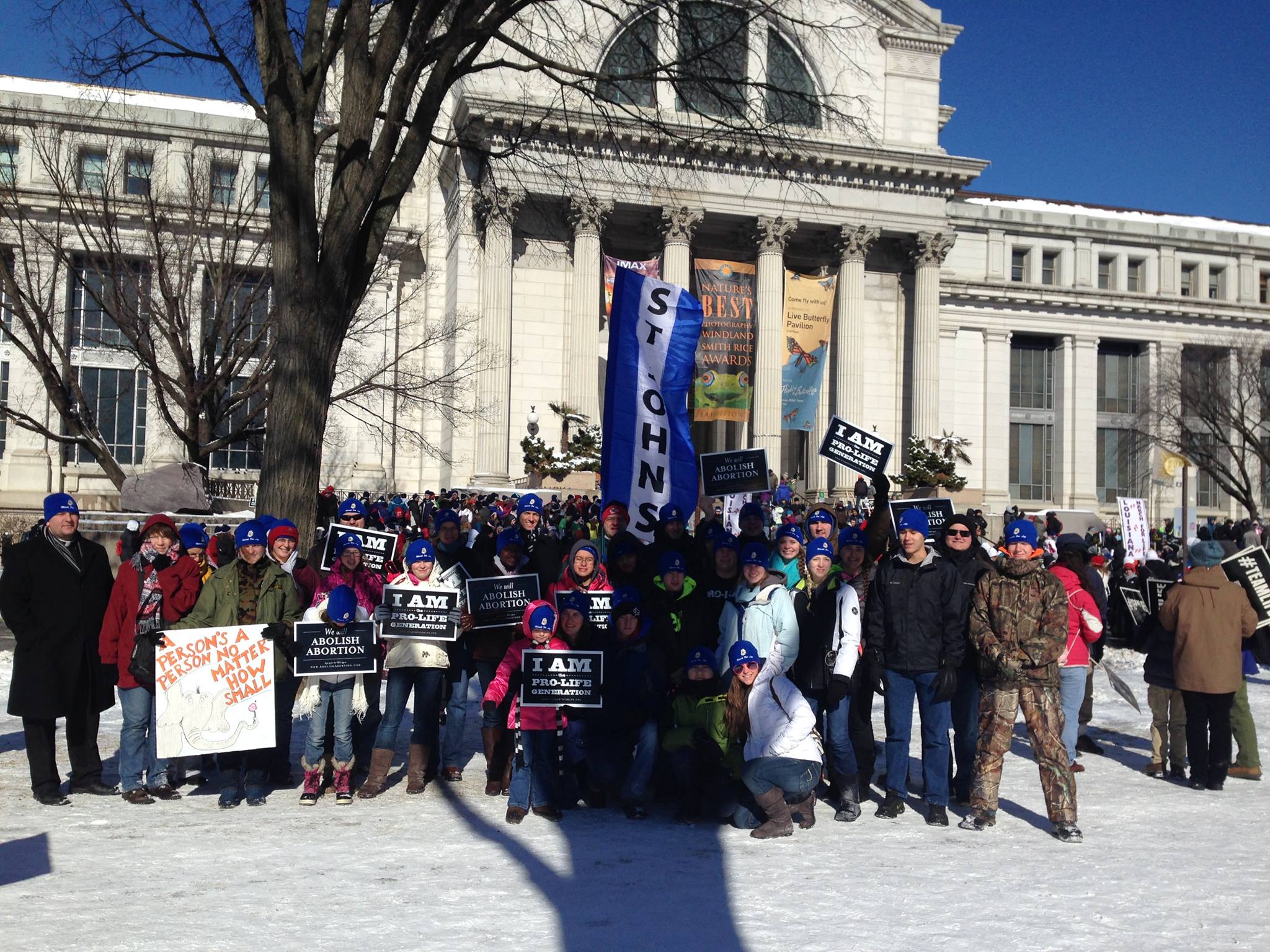 Patrick Eliert, is  a rising senior at St. John's Catholic School in Beloit, KS. Patrick has been to the March for Life three times.  He first attended in 2011, and this year he is serving as the president of his school's "Catholic School Life Rally" initiative.
What were some take aways from the March for Life?
It was really cool to see the numbers that showed up. It showed me that, sometimes, although you feel like you are by yourself, there are people who share your beliefs. When we all get together, we can move mountains.
How have you been "marching on for life" since January? What is the Catholic School Life Rally?
Our school has been, for the past 5 or 6 years, going to an abortion clinic in Lincoln, Nebraska for peaceful prayer and protest. Last year we tried to make this a nationwide initiative. The goal was to get Catholic and Christian schools from all over the country to also participate and go to an abortion clinic or Planned Parenthood and join us in prayer on the same day. Last year our goal was to get 10 other schools involved, and 18 participated.
How can other students or schools get involved this year?
We have a Facebook page, and hopefully soon we will have a website. Once we determine the date for the next Catholic School Life Rally, we will send out that information to anyone who is interested in joining. We usually do it in early December.
Like the Catholic School Life Rally on Facebook!
What made you want to get involved as President of the Catholic School Life rally?
This is something I feel very strongly about. It's the one thing I want to change about the world most. When the opportunity presented itself, I felt like God was calling me to get involved.
What's your advice to fellow young people?
There are always going to be people who disagree with you and will try to put you down. That is no reason to stop fighting.