March for Life Update on Vaccine Mandate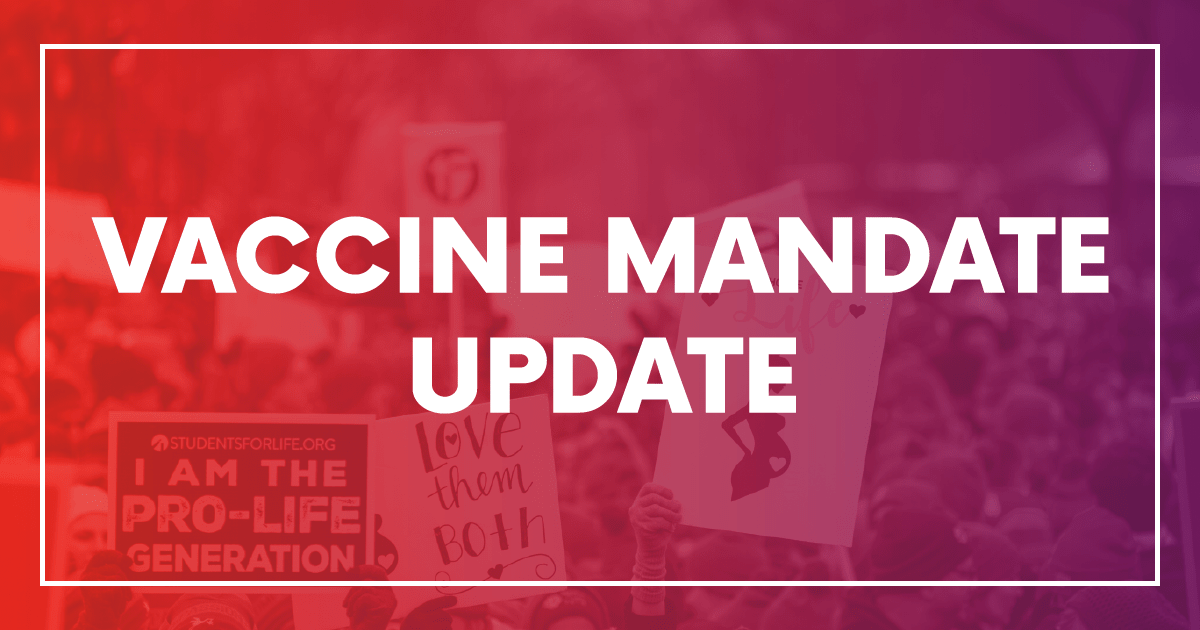 The 49th annual March for Life on January 21, in Washington, D.C. will proceed as planned with a kick-off concert by Matthew West at 11:00 AM followed by the rally at noon and the march to the Supreme Court at 1:15 PM.
While the March for Life itself is not affected, our indoor events will have a few modifications due to the District of Columbia's current Covid regulations.
The Renaissance D.C. Downtown Hotel will require participants in the Rose Dinner (1/21) and Capitol Hill 101 (1/20) ages 12 and older to provide either proof of vaccination or a negative Covid test (within 24 hours of the event) accompanied by either an oral or written religious exemption or a written medical exemption.
The two Capitol Hill 101 sessions will be consolidated into one session that will take place at 11:00 AM.
The March for Life Expo will be canceled with plans to resume in 2023.
Please note that the Renaissance DC Downtown Hotel is still available for overnight guest accommodations regardless of vaccination status. Visit this link for more information: https://marchforlife.org/national-march-for-life/