Gosnell: Not An Isolated Incident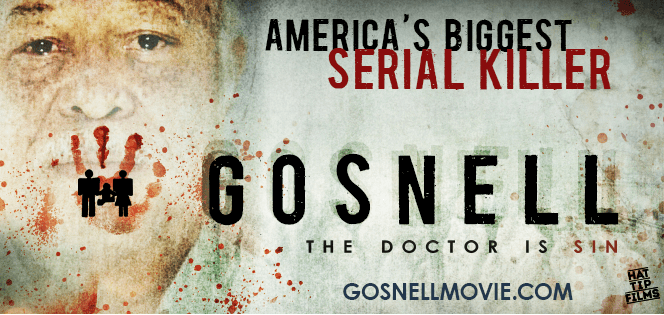 You probably missed this story on the national news. That's no surprise though, given that the national news barely covered the main story behind the sentencing of Sherry West – the crimes and brutality of abortionist, Kermit Gosnell. Ms. West pled guilty to third-degree murder and other charges for her role as Gosnell's accomplice, and a few weeks ago, she was sentenced to 5 to 10 years in prison.
It's been almost a year since the conviction and sentencing of notorious abortionist Kermit Gosnell. Of course, every abortionist should be viewed as notorious – for taking human life, going against the Hippocratic oath and undisputable science, and being complicit in an action that irreparably harms a woman. However, Gosnell was even more of a monster.
Gosnell operated out of a building that's been called a "House of Horrors." That's even a nice way of putting it, as the documentation from the 300-page grand jury report is absolutely gruesome and horrifying.
The March for Life's Jeanne Monahan was interviewed on ETWN News Nightly to discuss the sentencing of Ms. West. She reminds us that abortion clinics are often regulated at the same level of beauty parlors and that "Gosnell was not an isolated incident." Watch this clip of Jeanne and The Federalist's Mollie Hemmingway discussing West's sentencing, Gosnell's clinic, and the media malfeasance that accompanied every aspect of this story.
In an effort to raise awareness about Gosnell the baby murderer and serial killer, filmmakers Ann McElhinney and Phelim McAleera have launched a crowd-funding campaign to raise the capital for their made-for-TV movie, Gosnell. And don't forget about the hard-to-watch ongoing documentary, 3801 Lancaster, which seeks to bring awareness to the Gosnell case, give an outlet to the victims, and help to bring down similarly operating "clinics."
Whether you have a platform to conduct media interviews, produce a documentary, or just share the truth with your friends on Facebook, join us in continuing to shine a light on darkness.
NOTE: If you're interested in contributing to this project, visit https://www.indiegogo.com/projects/gosnell-movie.