Giving Tuesday Giveaway!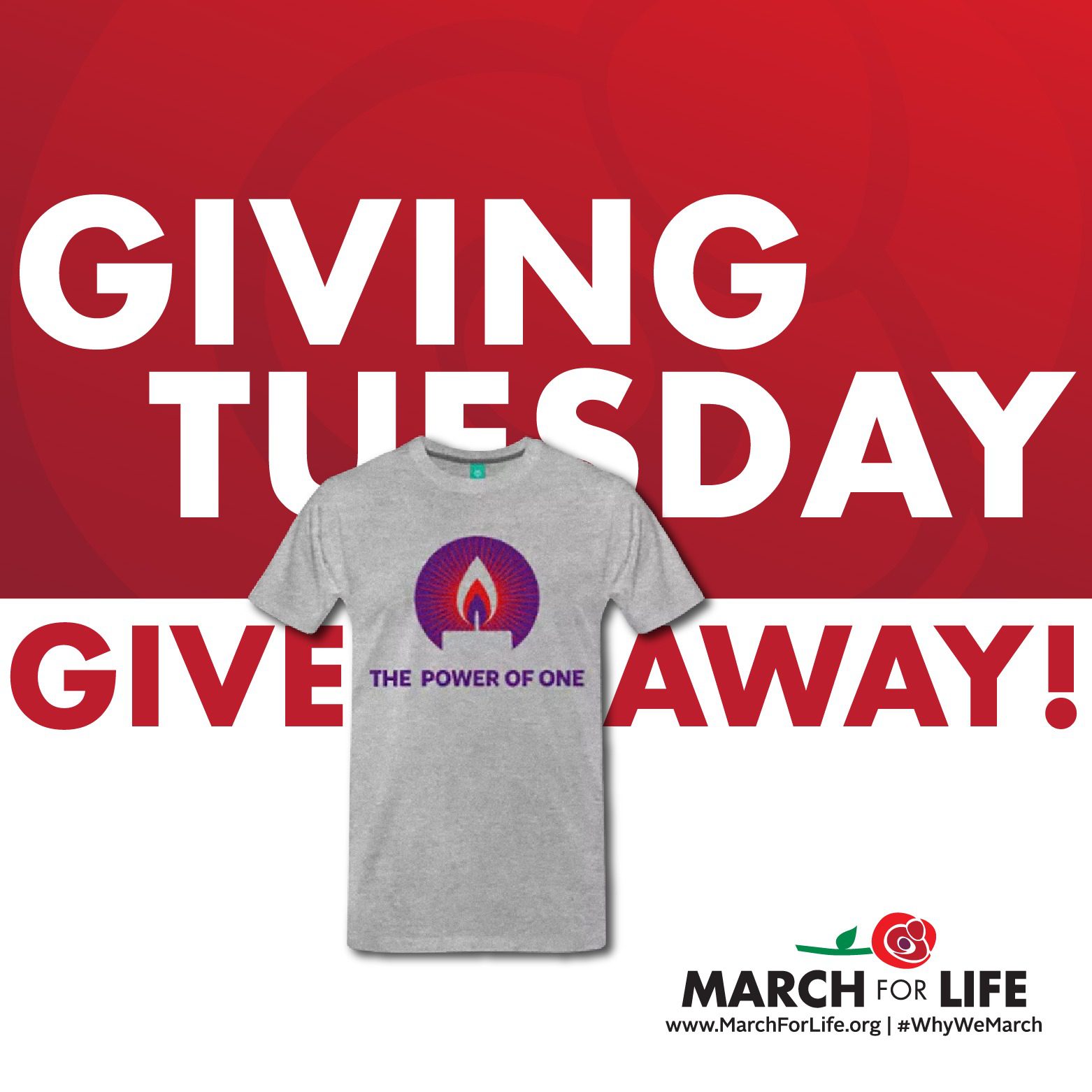 Today is #GivingTuesday, a national event celebrated on the Tuesday following Thanksgiving (and the widely recognized shopping events Black Friday and Cyber Monday) to kick off the season of giving.
During this holiday season, we are particularly grateful for our friends and supporters. We could not do the work of the March for Life without you!
To show our gratitude, for every donation of $25 or more on Giving Tuesday, and through the month of December, we will send you one 2017 March for Life t-shirt!
The "Power of One" t-shirt displays "March for Life 2017" on the back and is a great way to spread the message that each of us has the power to impact our culture for life.
Click HERE to make your donation and receive this limited offer giveaway!
Thank you for your support of the March for Life!