FDA's New RU-486 Policy Already Having Disastrous Impact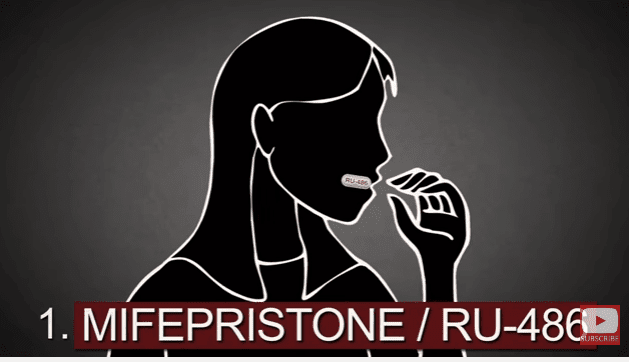 Less than two months after the Food and Drug Administration (FDA) loosened restrictions on the abortion drug regimen of mifepristone and misoprostol, also referred to as chemical abortion, or "RU-486," there are already reports about the new guidelines' impact. While precise data won't be available for several months (or more likely, years), officials from Planned Parenthood in the state of Texas are reporting a sharp increase in the number of women using RU-486 to terminate their pregnancies.
"We have seen a fourfold increase in the number of our patients choosing medication abortion since the FDA updated its protocol," said Sarah J. Wheat, chief external affairs officer at Planned Parenthood.
What exactly did the FDA protocol change? In short, the FDA loosened restrictions for the abortion pill regimen by requiring a lower dose, less medical oversight, and permitting use of the drug regimen for an increased three weeks of pregnancy; up to 10 weeks in a pregnancy instead of the previous seven weeks.
According to Arina Grossu, Director of the Family Research Council's Center for Human Dignity, "With these modifications, the FDA accepted wholesale the "off-label" regimen now being used by abortion providers like Planned Parenthood. These changes will greatly lower the already inadequate safety standards that had been put in place when the drug was first approved by the Clinton FDA in 2000."
It is a well-known fact that back in 2000 when RU-486 was approved that the process was rushed, politicized and manipulated. A lesser known fact but very important regarding this policy change is that the new chemical abortion protocol will have a significant impact upon the handful of states currently engaged in litigation related to use of RU-486; the impact will likely be favorable to the abortion industry.
>>>> Click HERE to read FRC's full report.
Some are calling the FDA's reversal a politically-motivated move by the Obama Administration in its final year, particularly in light of the thousands of FDA adverse event reports showing that chemical abortion is less safe than surgical abortion. Read more on that HERE. Thankfully, members of Congress from the House and Senate are aware of such politicization around the safety of chemical abortion and are using their oversight with FDA to question the recent changes and new guidelines.
In a letter to Commissioner Califf, FDA's top official, Congressman Chris Smith (R-NJ), Senator James Lankford (R-OK) and 73 of their colleagues write:
"We are deeply disappointed to learn that you have loosened FDA standards governing use of the abortion drug mifepristone, also referred to as Mifeprex or RU-486.  This powerful abortion drug has been associated with serious adverse events including hemorrhaging, severe infections and even deaths of mothers who have taken it."
>>>> Click HERE to read the entire letter.
As March for Life President Jeanne Mancini has pointed out, "RU-486 (chemical abortion) is harder on women physically and involves less medical oversight than surgical abortion." One of the requests in the congressional letter is that the FDA release the latest adverse events reports related to RU-486, showing the number of complications and deaths related to the drug. The March for Life strongly agrees that this information is necessary.
RU-486 is not only a dangerous drug for women, it ends the life of an innocent unborn baby. As we are already seeing in Texas, the FDA's revised guidelines will lead to more and more chemical abortions.
>>>> Click HERE to read more about the dangerous effects of RU-486.
The congressional letter requests that the FDA provide the necessary information by May 20. The March for Life thanks Congress for their oversight in this matter and makes the plea to those involved in such decisions that women's health should not be politicized. Greater access to abortion does not equate better women's health. The lives of women and babies are at stake.
Former abortionist, Dr. Anthony Levatino, explains "the abortion pill," a non-surgical medical abortion procedure performed during the first semester.