Join us at the March for Life Rally!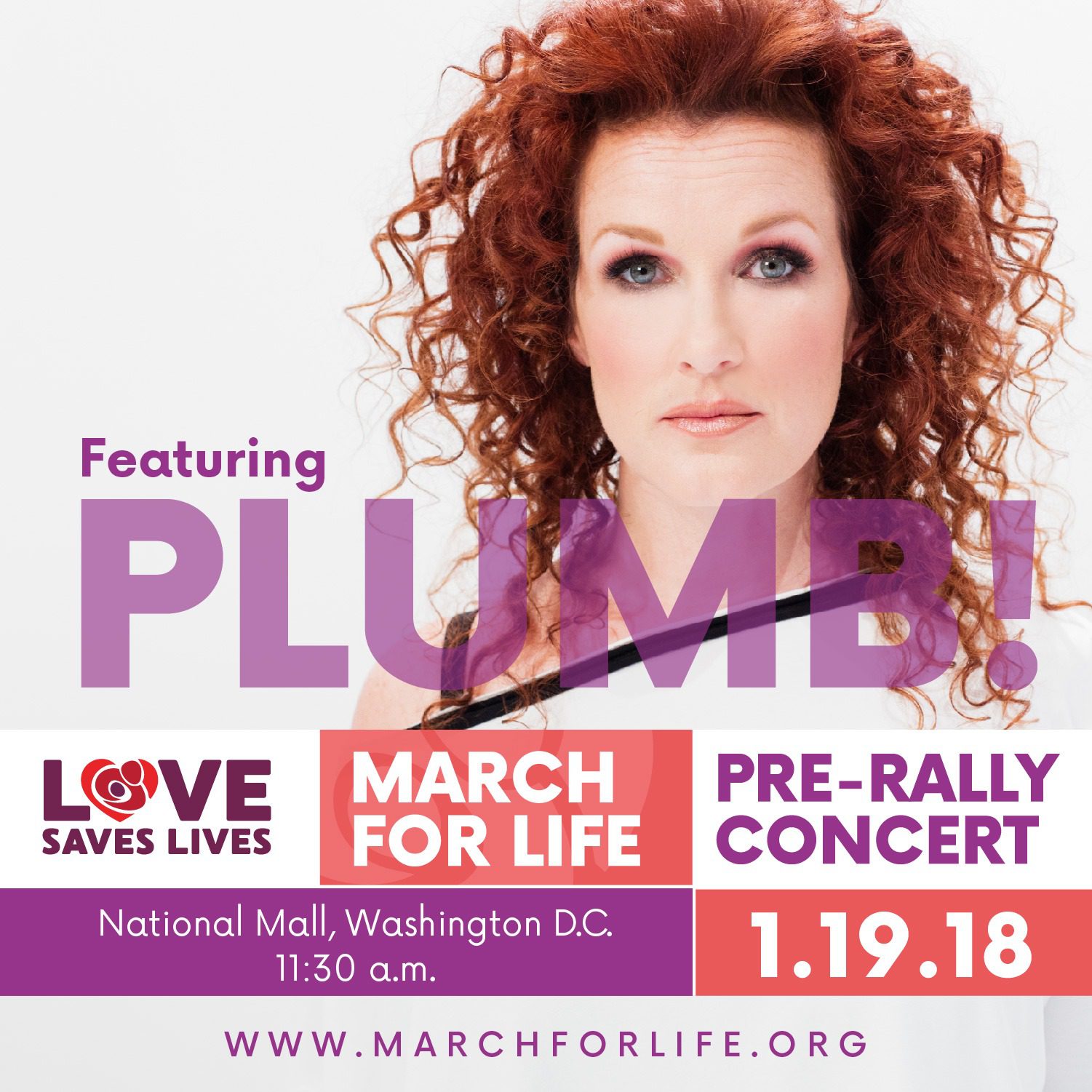 Today's countdown to the 2018 March for Life is 46 days! Amidst the busy holiday season, we hope you are also making your preparations to join us in Washington, D.C. for the 45th Annual March for Life.
Today's #MarchforLifeMonday tip is pretty simple – be sure to attend the March for Life rally, before the actual march begins! You'll hear from pro-life leaders like March for Life President Jeanne Mancini and Pam Tebow. More speakers will be announced soon, so stay tuned!
>>>> Click HERE to watch inspiring speeches from past March for Life rallies.
Here are the details on the rally:
Friday, January 19, 2018
12:00 p.m. – 1:00 p.m.
National Mall – 12th St. (between Madison Drive and Jefferson Drive)
Washington, D.C.
*please note this is a different rally location from 2017, due to National Park Service regulations.
Prior to the rally, come and enjoy the musical performance by the award-winning artist Plumb! You won't want to miss this inspirational and reflective time, a half hour prior to the start of the rally (11:30 a.m.).
We look forward to seeing you in January. Don't forget to explore the March for Life website, download our Trip Planner, or download the March for Life app to assist with your trip-planning!