3 Ways to Prepare for the March for Life!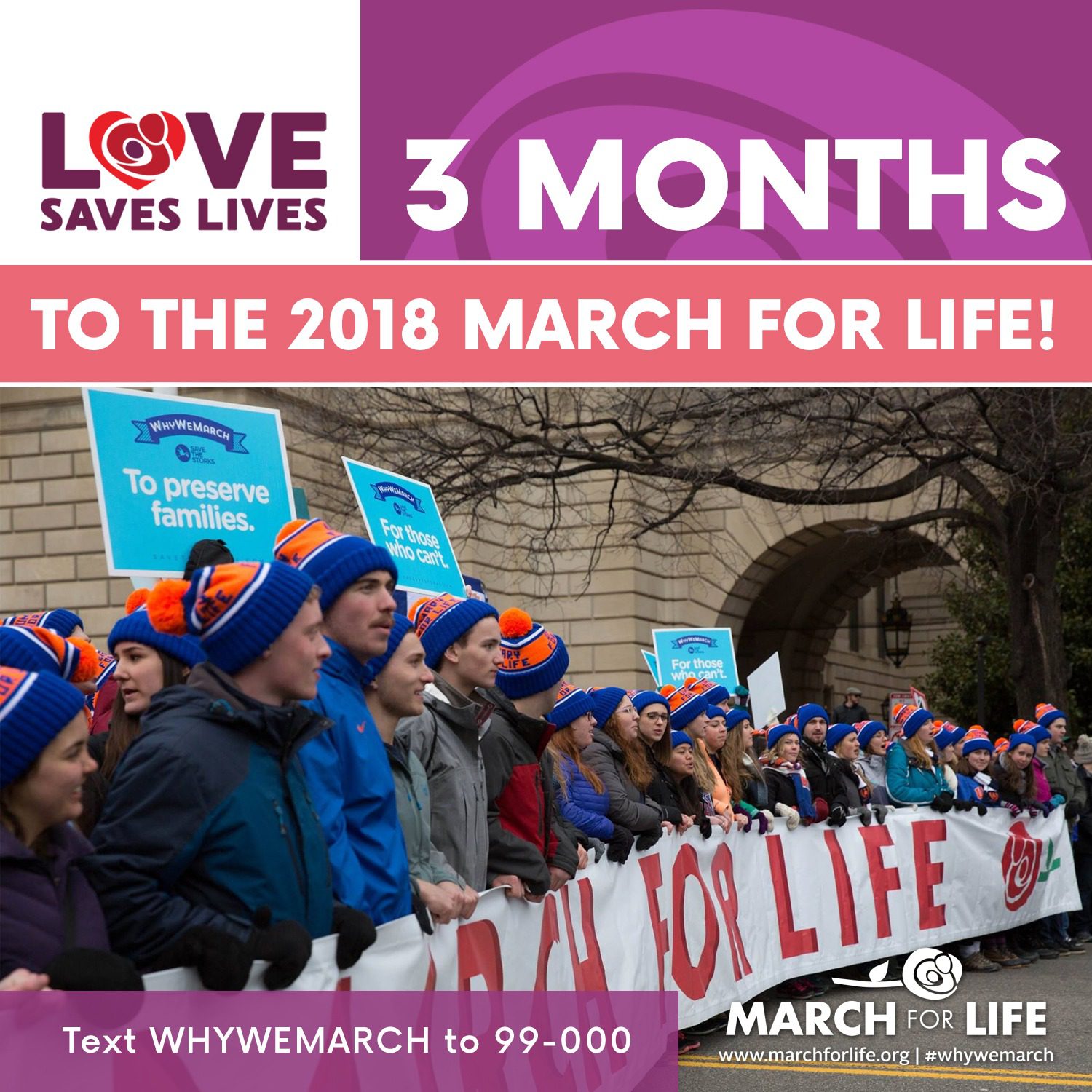 The 2018 March for Life is three months away! If you haven't already, be sure to mark your calendars for Friday, January 19 to march for life in Washington, D.C. Below are three simple things you can do to get your planning started.
1. Sign up!
By signing up for March for Life email updates, we'll be sure to send you the latest information about the March for Life, speaker announcements, and other important pro-life opportunities.
[formidable id=29]
2. Download the March for Life app!
The app is a great way to connect with the March for Life community. You'll also have all of the March for Life planning and logistical details at your fingertips. It's available for iPhone and Android users.
3. Invite your friends!
We need the voice of every pro-life American to speak out against the injustice of abortion and to witness to the beauty of life at the March for Life. Please commit to inviting friends to participate in the 2018 March for Life!
Increased participation not only strengthens the public witness against abortion but being a Marcher is a transformative activity! It is so easy to invite– you can use email, social media, or simply make an old-fashioned phone call!
Below is the Facebook event. And you can click HERE to find more user-friendly, downloadable items to help you spread the word.
Thank you for being part of the world's largest pro-life event. Together, we can end abortion.
See you in January!