Top 5 Facebook Posts of 2018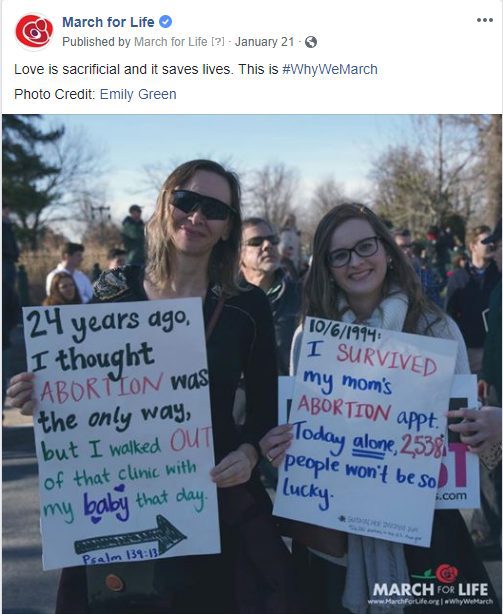 Each of us at the March for Life is profoundly grateful for another year spent devoted to our mission of ending abortion and promoting a vision of the world where the beauty and dignity of every human life are valued and protected.
Thank you for sharing in our mission by joining the 2018 March for Life, participating in March for Life Action petitions, and sharing the pro-life message on social media.
Here are our top 5 Facebook posts of 2018:
1.
2.
3.
4.
5.