Schedule
10:00 a.m. Pre-Rally Concert with Damascus Worship
11:00 a.m. Ohio March for Life Rally begins
12:00 p.m. Ohio March for Life begins 
---
---
Why you should attend
It is with great excitement that we are announcing the 2022 Ohio March for Life, scheduled for Wednesday, October 5 in Columbus!
This is an excellent opportunity for anyone to learn about the principles of effective lobbying, the specific and current issues Ohio is facing, and what you can do right now to champion pro-life policies to your OH elected representatives. This rally and march are suited for all levels of experience and comfort with advocacy.
Be sure to check back soon for more details and updates.
---
---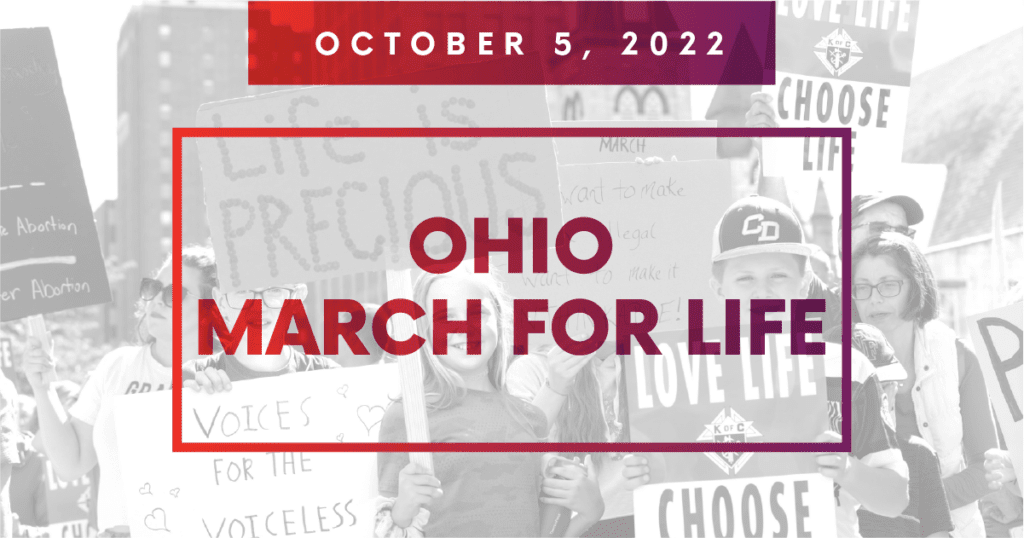 COLUMBUS, OH: Today, the March for Life announced its first-ever official Ohio March for Life on Wednesday, October 5th. The March for Life will celebrate life in Ohio, and work towards creating a […]
Limiting abortions after 15 weeks is the least we can do to protect women, as well as babies who at this stage are already fully formed in their mother's womb […]
Happy Women's Equality Day! Today we honor all of the women who have raised us, have gone before us, have worked alongside us, and have encouraged us along the way. As […]
Frequently asked questions
Why March on October 5, 2022
The Ohio March for Life is being held on October 5, 2022 in Columbus, OH – will be the biggest pro-life advocacy event in our state's history! We are focusing on making a statement in support of life that will be heard loud and clear by our legislators. Our message of love for unborn children and their mothers will be heard by every member of the legislature as they come to Columbus that day during the legislative session.
What is the Schedule of Events
10:00 a.m. Pre-Rally Concert with Damascus Worship
11:00 a.m. Ohio March for Life Rally begins 
12:00 p.m. Ohio March for Life begins 
Where is the Rally
The rally will be held at the Ohio State Capitol Square, facing S. High Street. The address of the capitol building is 1 Capitol Square, Columbus, OH. 
Who Will Speak at the Rally
His Excellency Bishop David Bonnar, Roman Catholic Diocese of Youngstown 
Pastor David Forbes, Columbus Christian Center 
Dr. Alveda King, Alveda King Ministries 
Aaron Baer, President of Center for Christian Virtue 
Peter Range, Executive Director of Ohio March for Life 
Jeanne Mancini, President, March for Life Education and Defense Fund 
Musical Guest: Damascus Worship 
Additional speakers will be announced as October 5th approaches.   
Is Registration Required
The 2022 Ohio March for Life is a public event that is open to all pro-life people. While registration is not required, you can sign up HERE for updates to be delivered to your email.
Will Signs be Provided
We encourage you to be creative and bring your own signs! It is likely that many groups will have signs available as well. You can find additional sign ideas HERE.
Please note: signs on sticks go against OH Capitol regulations and will not be permitted on Capitol premises! Please bring hand-held signs ONLY. We have been asked to request that any signs on sticks be removed from the sticks and carried by hand. We appreciate your understanding and cooperation!
Where Can I Find Promotional Materials
Are There Buses Going to the OH March for Life From My Area
We are so thrilled that you are able to join us for the Ohio March for Life on October 5!  If bringing a bus, please fill out THIS FORM to let us know how many are coming and if any seats are available.
---
Buses are leaving on October 5 from…..
Michael's in Findlay – 2 buses
Immaculate Conception in Port Clinton – 1 bus
Tiffin Right to Life- 1 bus
Divine Mercy Parish in Paulding – 1 bus
Joseph in Maumee – 1 bus
Darke County Right to Life – 1 bus
Knights of Columbus council in Brecksville- 1 bus
Franciscan University – 2 vans
Cleveland Right to Life- 3 buses
Right to Life of Northeast Ohio – 7 buses
Brunswick Knights of Columbus – bringing 1 bus with 40 seats still available
Foundation for Life- Bethel Church, Perrysburg Ohio- bringing 1 bus – 50 seats available
Luke's Church- Beavercreek – bringing 1 bus – 20 seats available
Elder Highschool Pro-Life Club- Cincinnati – 1 bus
Anthony Respect Life Group – St. Anthony Catholic Church – 1 bus– 52 spaces remaining
Mercer County Right to Life- Celina Ohio- 1 bus– plenty of space available, please enquire
Additional Cleveland Right to Life- Berea, Brecksville, Westlake, South Euclid – TBD, if you are from this area, please enquire!
Joseph Catholic Church\Right to Life of Stark County- bringing 1 bus -13 seats remaining
Dark County Right to Life- bringing 1 bus – 12-20 seats still available
Shelby County Right to Life- bringing 1 bus- 15 seats remaining
Cincinnati Right to Life- St. Gertrude Church- bringing 1 bus- 45 seats remaining
Henry County Right to Life- bringing 1 bus – 15 seats remaining
Foundation for Life- Bethel Church – 1 bus – 15 seats remaining
Mary Church, Delaware – 1 bus – lots of space remaining, please enquire
Mary Church, Urbana – 1 bus – lots of space remaining, please enquire
---
For more information- contact Nilani Jawahar at nilanijawahar@ccv.org
Where is the Bus/Van Drop Off
Check back soon for drop off details.
Where Can I Park the Day of the Event
Where Can My Bus Park in Columbus
Greater Columbus Convention Center
Scott M. Keeton, CPP CTA- Parking Manager
Direct:  (614) 827-2526
Cost: $40.00/per bus plus an on-line convenience fee when purchasing.
The Potter's House- 3220 Lowell Dr. Columbus, OH 43204
Cost: free
Can hold up to 20-25 buses
Need to be gone by 4pm
Where Can I Use the Restroom During the Event
There are restrooms in the Capitol Building.
Will I See My Ohio State Senator or State Representative
We encourage you to contact your legislators prior to the March and setup a time to meet with them after the March and Rally. If you do not have an appointment, you can still go to the Legislative Office Building, which is connected directly to the Capitol, and leave a message for them with the receptionist. You can find and schedule an appointment with your legislators here.
Will Other Pro-Life Events Be Happening Around the OH March for Life
A Mass for Life will be celebrated at St. Joseph Cathedral by Bishop Bonnar at 9:00 AM.
SPEAKERS
Dr. Alveda King
Alveda King Ministries
Aaron Baer
Center of Christian Value, President
Peter Range
Ohio Right to Life, Executive Director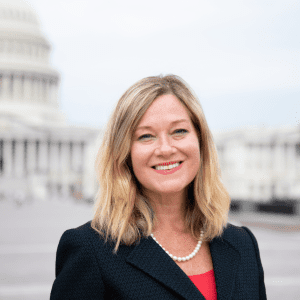 Jeanne Mancini
March for Life, President
Margie Christie
President of the Right to Life Action Coalition of Ohio
Rep. Jena Powell
OH - District 80
Ruth Cabrera-Henriquez
Pro-Life Advocate
Pastor David Forbes
Columbus Christian Center
Bishop David Bonnar
Diocese of Youngstown
Damascus Worship
HOST ORGANIZATIONS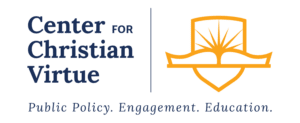 PARTICIPATING GROUPS
Together, we CAN MAKE A DIFFERENCE
Here are a few ways you can help out.
Promote
Promote this event on social media and in your community by using the hashtags #WhyWeMarch and #OHMarchForLife.
Participate
Becoming a participating organization by filling out this form and submitting it to this email address.